Resistance spot welding machine for seam welding
Cemsa MRL 75F–80x650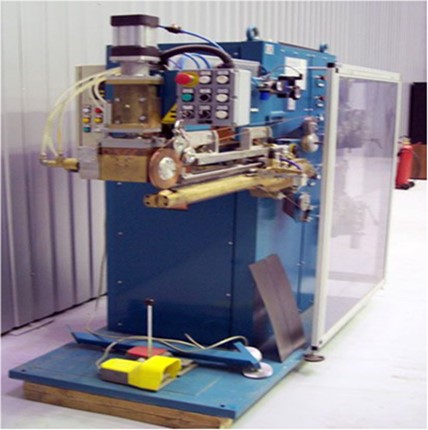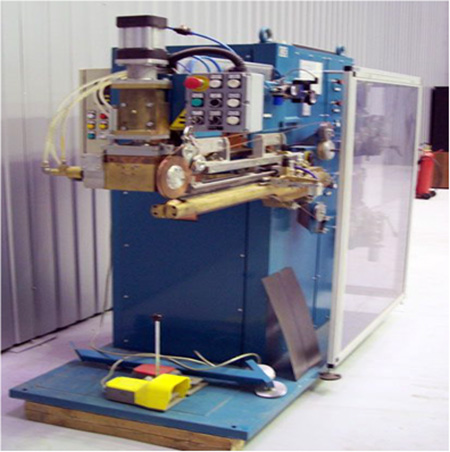 Get price
We will send you our commercial offer
Design features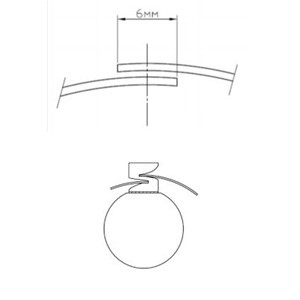 Working mode
The machine has to be loaded manually, after which the operator needs only to support the workpiece during the automatic welding process and after it. Edge overlapping is provided by a Z-bar guide apparatus; the standard width of the overlap is 3 mm.
Specifications
| | |
| --- | --- |
| Minimum Ø of the welded pipe, mm | 80 |
| Maximum Ø of the welded pipe, mm | 900 |
| Maximum length of the welded pipe, mm | 650 |
Components and options
Basic scope of supply:
Especially sturdy frame designed to withstand electromechanical and dynamical loads.
A single-phase AC transformer with a capacity of 75 KVA, 400 V, with a water cooling system, power consumption 30 kW
Specially designed upper console
Lower console
System for feeding wire to both upper and lower console; the system consists of a mechanism for cutting off used segments of copper wire and another for cleaning the reels
Two automatic wire-tightening systems: one right after the drum and one before the cutting mechanism
The necessary pneumatic and electro-pneumatic accessories
Z-bar guide apparatus to provide edge overlapping for the welded seam
Box of controls: parameters of welding with option to regulate the length of the welded segment; two programs for heating/time regulations to change automatically the welding heat at the beginning and at the end of the pipe
Cables and pipes to provide the connection between the box of controls and the machine
Protection of the wire-feeding system
The main switch-breaker
Operational instruction manual
CE markings
Color: RAL 5021 (sea water)
Delivery conditions
| | |
| --- | --- |
| Delivery | DDP, Moscow |
| Time of delivery | 1 week |
| Payment method | Payment method: Bank transaction, 90% prior to dispatch, 10% after signing the confirmation of commissioning by Robur International staff; 100 % if other conditions hold |
| Installation, staff training, and start-up | Carried out by a Robur International technician |
| Warranty and post-warranty maintenance and services | Carried out by a Robur International technician |
| Warranty | 12 months |
Note
Terms of acquisition for this equipment are extremely attractive. That's why machines are freely available only before they're reserved by paying a deposit for them, which is taken into account when making the settlement. To make a reservation, please contact our managers.
Have any questions?
Ask the manager