Consumables for gas & plasma cutting
Description
Consumables and spare parts for gas & plasma cutting
Robur International is delivering only the best equipment from world's leading manufacturers. Customers of our company have the advantage to select and purchase following consumables and spares for plasma cutting:
KJELLBERG: HiFocus 80i, 100i, 130i, 160i, 280i, 360i, 440i; PA-S50-75-76-77-150; FineFocus 800-900-1600 PLUS.
THERMAL DYNAMICS: Merlin 1000-3000-6000-6000GTS; SL60-100.
CEBORA: SAF-OCP 150; CP161; CP200.
ESAB: PT-24; PT-600.
Robur International technicians are regularly re-trained by manufacturers and are ready to provide both expert advice and practical help for the most efficient use of consumables.
Advantages:
Consumables for all types of popular cutting systems.
Most popular consumables always in stock.
Selection of equipment according to parameters set by the customer.
Fast and reliable process of interaction.
Qualified personnel.
Well-developed distribution network.
Плазменная резка – это достаточно эффективный технологический процесс, который используется во многих отраслях промышленности для резания черных и цветных металлов, а также сплавов. Плазменная резка отличается высокой производительностью процесса, качеством полученного реза и точностью обработки.
Кислородная или газовая резка металла основана на способности горения металла в струе кислорода. Предварительно металл разогревается в месте предполагаемого реза (температура нагрева зависит от марки стали), после чего струя кислорода разрезает металл, при этом удаляются все образующие оксиды.
Supplier

The Kjellberg company holds the leading position in the industry through continuous improvement of product quality, implementation of innovative technologies, cooperation with many research institutes and other partners. The KJELLBERG company equipment and consumables always guarantee high precision and quality of the cut, and also lower costs per cutting meter.
Articles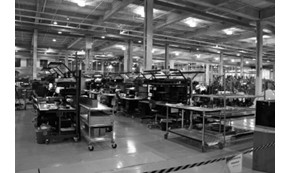 Плазменная резка – это достаточно эффективный технологический процесс, который используется во многих отраслях промышленности для резания черных и цветных металлов, а также сплавов. Плазменная резка отличается высокой производительностью процесса, качеством полученного реза и точностью обработки.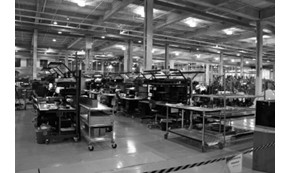 Кислородная или газовая резка металла основана на способности горения металла в струе кислорода. Предварительно металл разогревается в месте предполагаемого реза (температура нагрева зависит от марки стали), после чего струя кислорода разрезает металл, при этом удаляются все образующие оксиды.
Have any questions?
Ask the manager