Tools for bending machines
Description
Bending tools
Robur International is offering all types of specialized bending tools including:
Тип PROMECAM-AMADA.
Тип TRUMPF-WILA.
Тип BEYELER.
Тип GASPARINI.
Тип COLGAR.
Тип LVD-WILA.
Тип COLLY.
Тип AJIAL-AXIAL.
Тип HÄMMERLE-BYSTRONIC.
And also:
Designing and production of non-standard tools from technical drawings of the product.
Special tools.
Accessories.
Adapters for standard tools when used on press brakes with various fastening systems.
Advantages:
Wide range of standard and specialized tools.
Non-standard tool production.
Fast and reliable interaction process.
Tool authentication by comparing to the reference sample.
Какой метод гибки выбрать и как подобрать соответствующий гибочный пресс?
Supplier

UKB Gmbh – Uwe Krumm Burbach Gmbh (Germany) – is one of the biggest manufacturers of press brake tools for sheet bending machinery.
Articles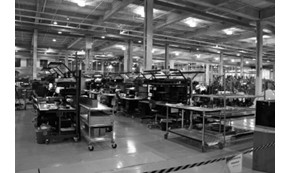 Какой метод гибки выбрать и как подобрать соответствующий гибочный пресс?
Have any questions?
Ask the manager