Electric press brakes

ADIRA BB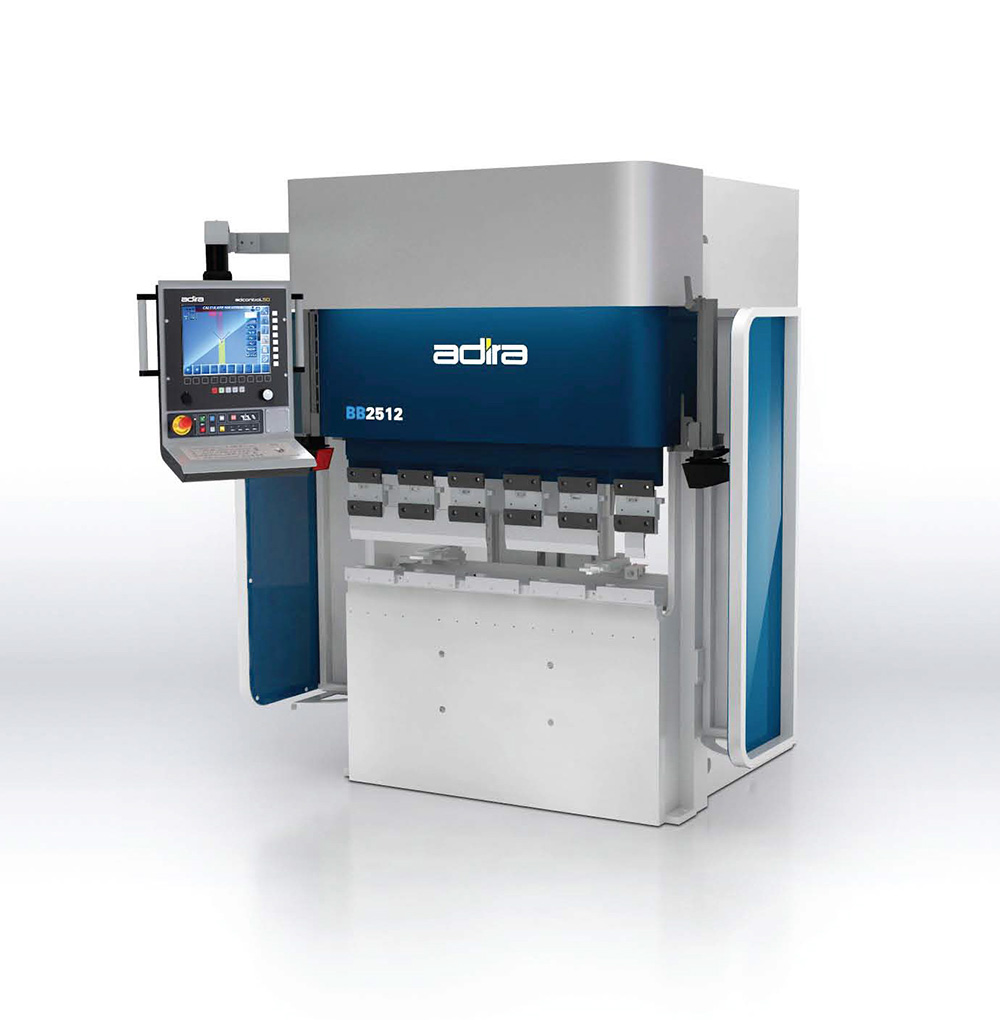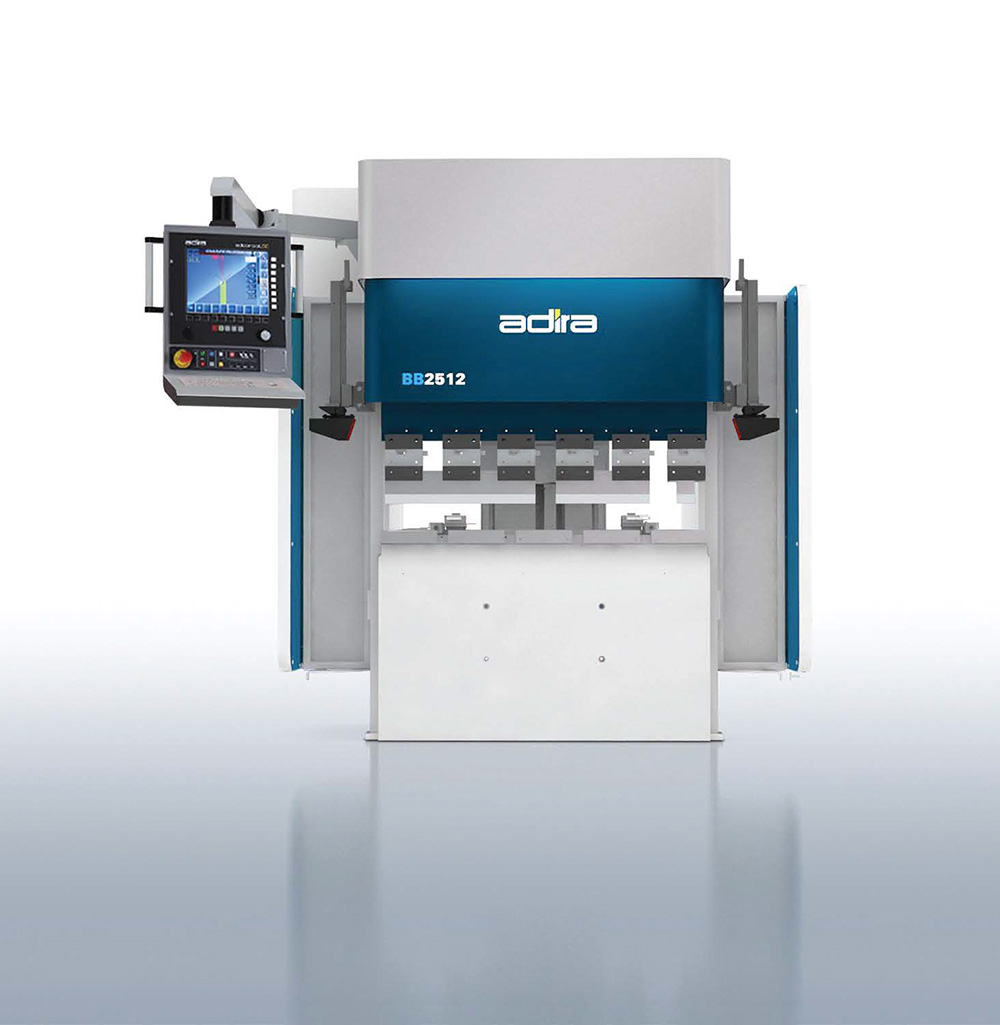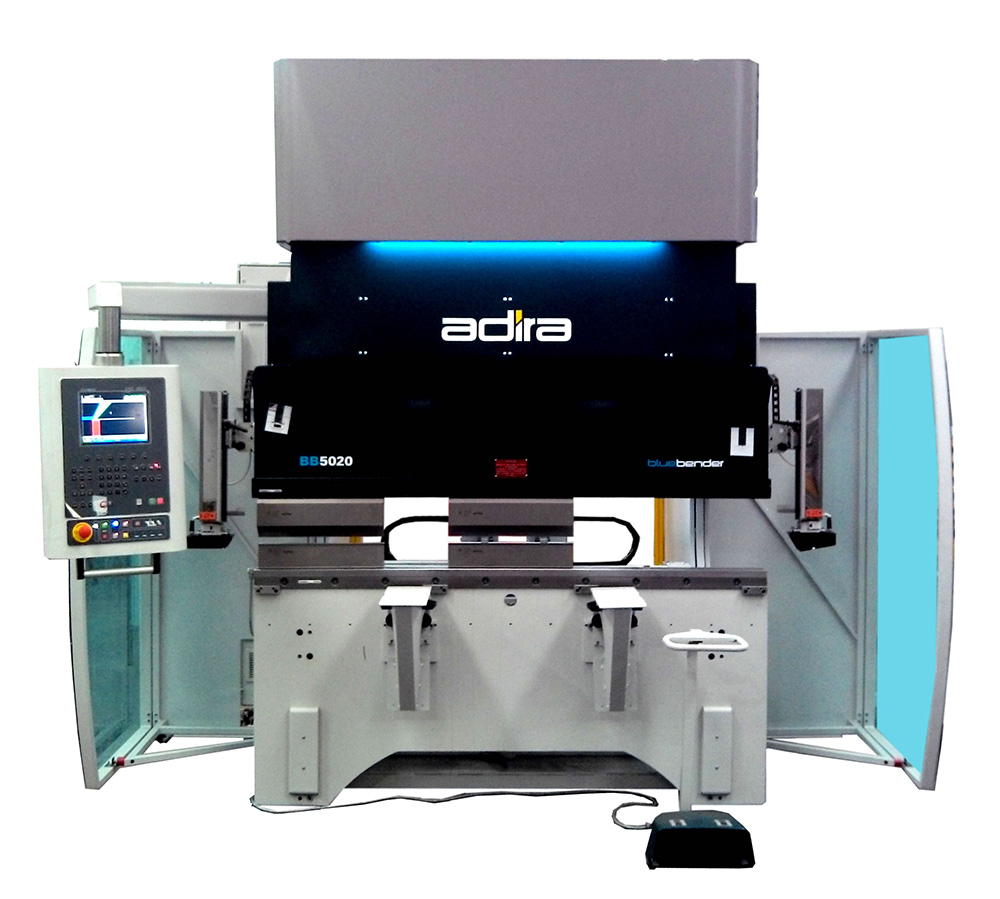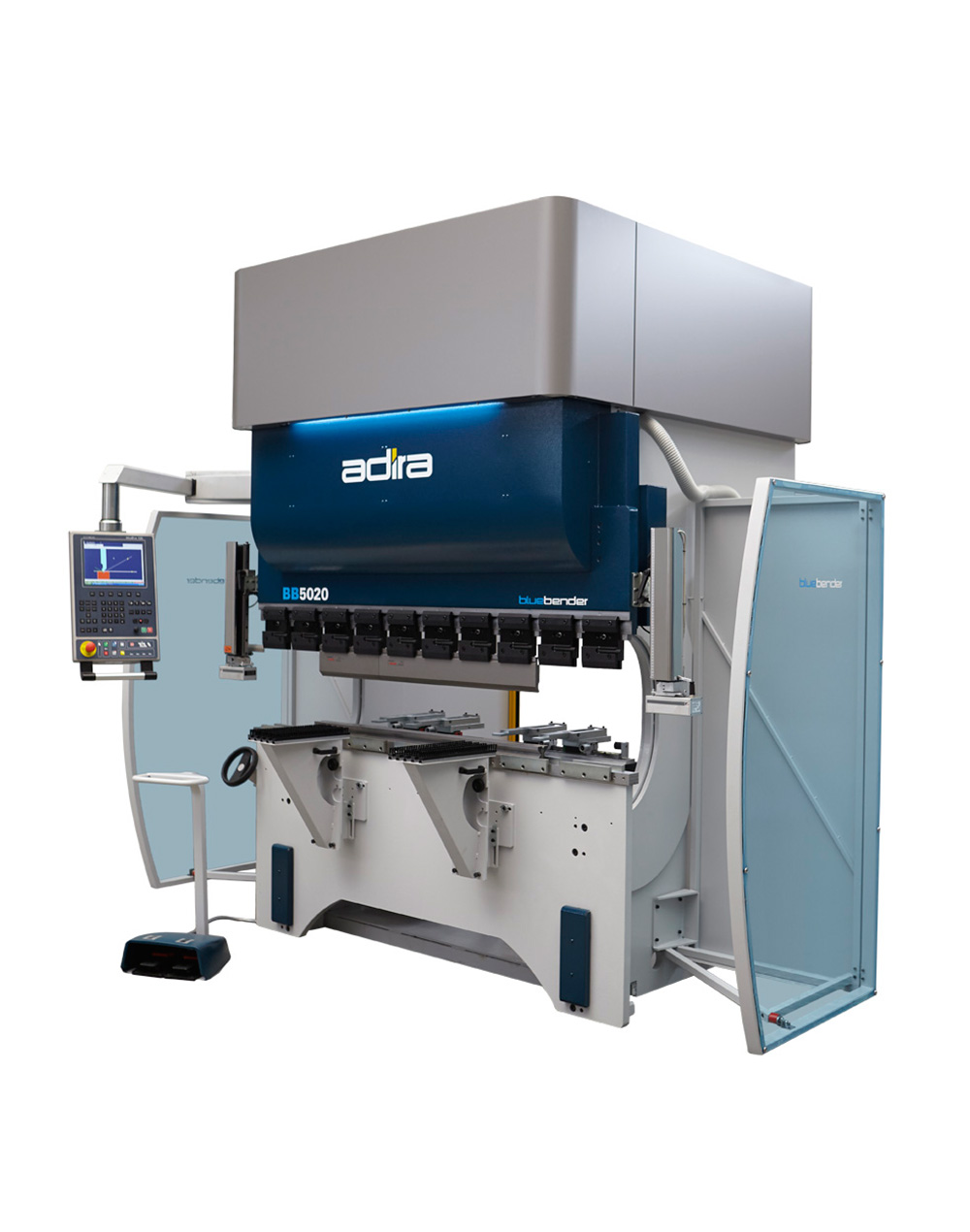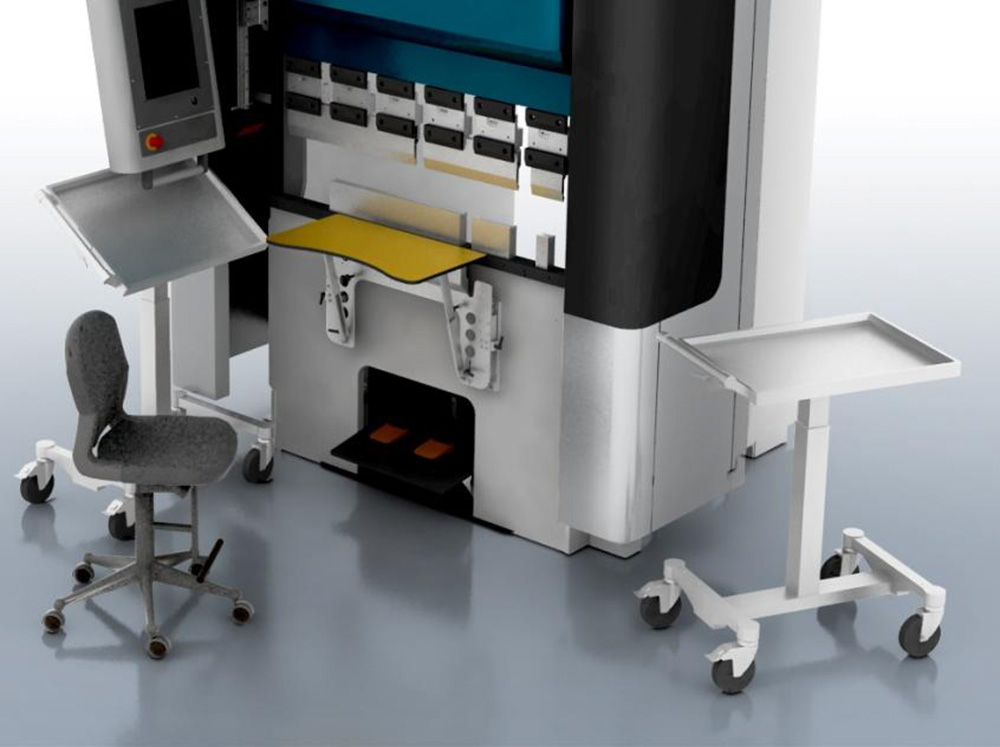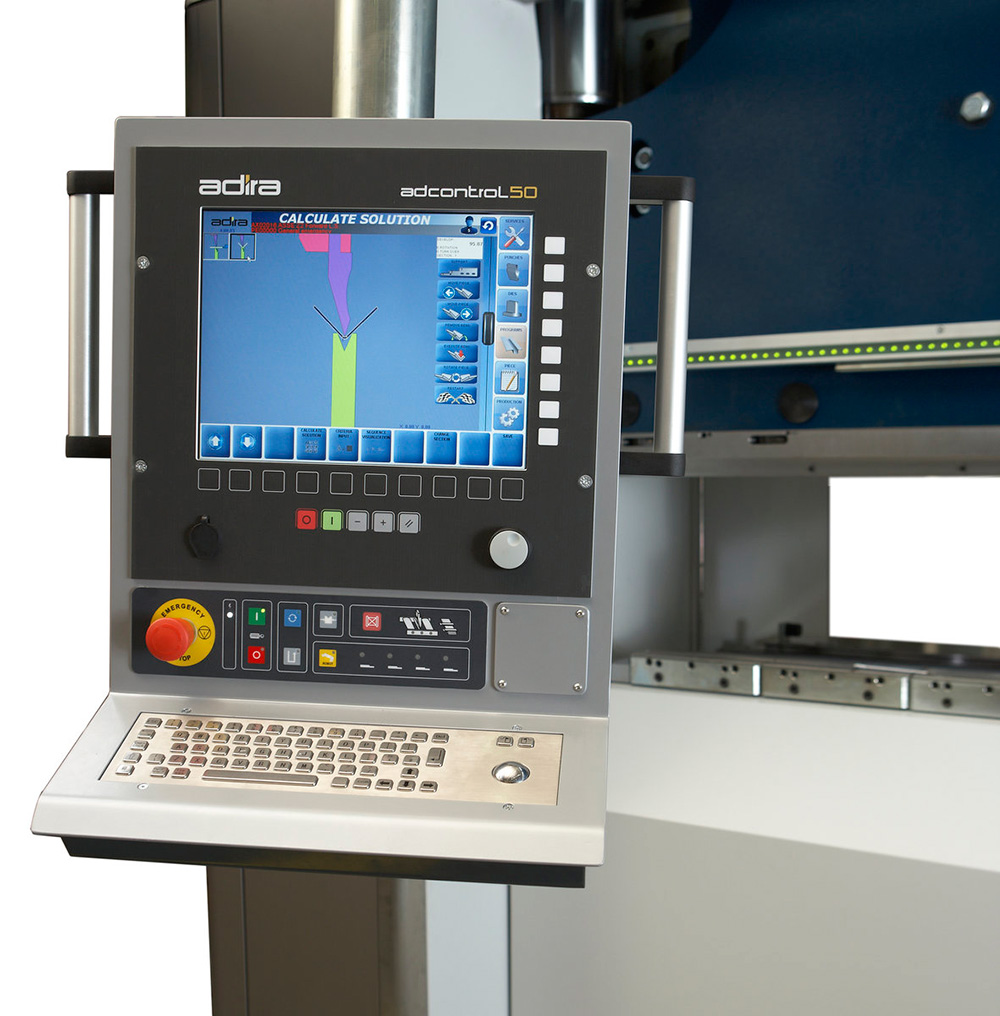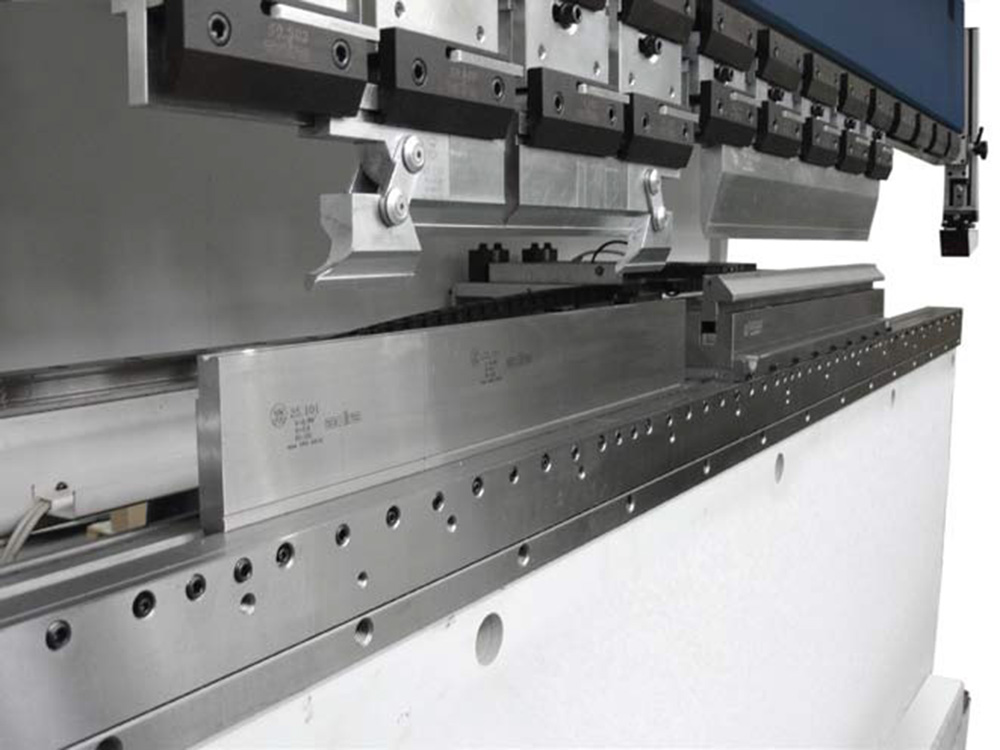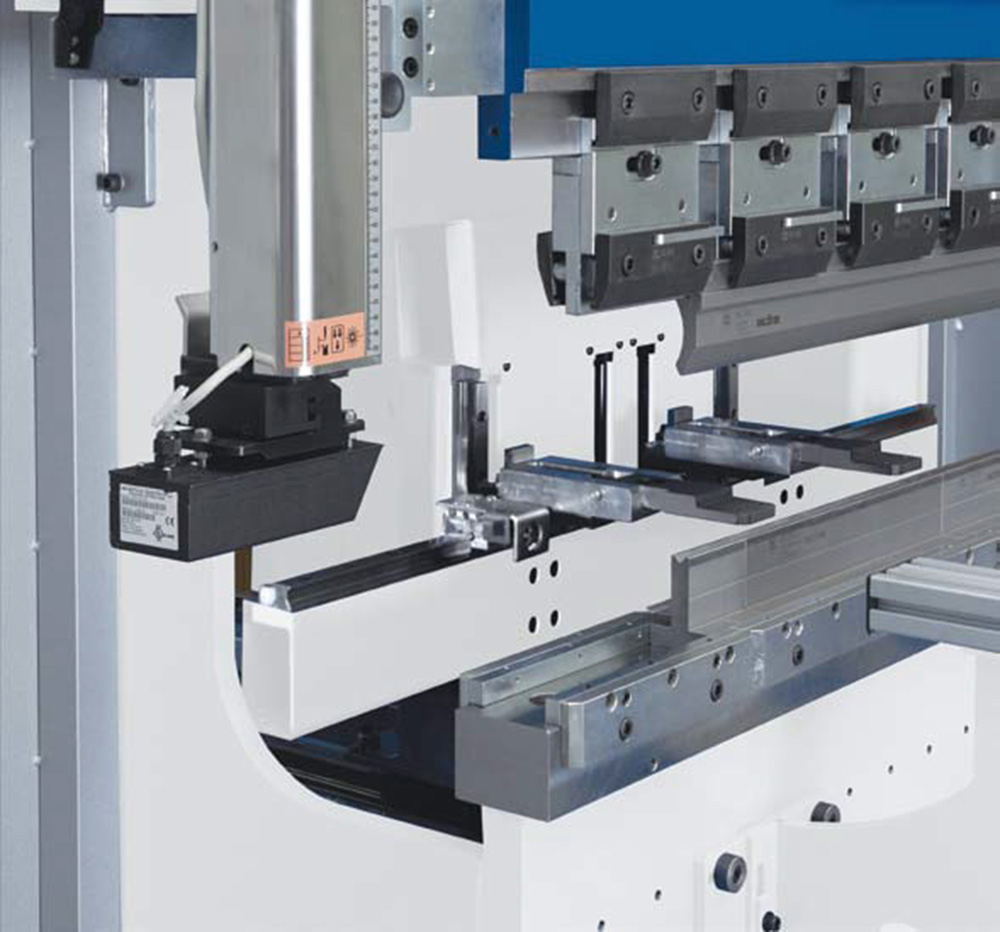 Product rating
4
/5
Precision and repeatability
4
/5
Technological flexibility
4
/5
Level of technical solutions
We will send you our commercial offer
Description
ADIRA is offering innovative, customized and cost-effective solutions for cutting and bending sheet metal.
All ADIRA machine series are put together in Portu, West Portugal, and are made using only the best components of European origin.
The commitment of ADIRA to innovation and continuous improvement is a permanent challenge of all its departments, products and activities. Our Engineering Department is closely linked to Universities and Development Institutes (University of Porto, MIT, INEGI, INESC) in a network of knowledge transfer, taking advantage of the most advanced developments. Also Safety, Ergonomics, Efficiency, Design are permanently on our requirements list for all our machines. For all those reasons we are proud to have a new subtitle in our logo: "Innovation Works".
General features of electric press brakes from ADIRA Series BB:
The optimal combination of price and performance.
Plenty of options for automation and modification of the machine to the needs of the customer.
Minimum requirements for the maintenance of the machine due to the screw drive of the traverse.
Package of options for convenient work with small parts.
Design features
Specifications
| Specifications | Adira ВВ-2512 | Adira ВВ-5020 |
| --- | --- | --- |
| Maximal bending pressure (blankholder), kN | 250 | 500 |
| Working length, mm | 1200 | 2100 |
| Distance between racks, mm | 1250 | 1550 |
| Throat, mm | 120 | 400 |
| Maximal traverse travel, mm | 200 | 260 |
| Traverse descending speed, mm/s | 160 | 140 |
| Bending speed, mm/s | 10 | 10 |
| Reverse speed, mm/s | 170 | 160 |
| General drive power, kW | 7,5 | 2х7,5 |
| X travel (standard support), mm | 625 | 625 |
| X speed (standard support), mm/s | 600 | 350 |
| R travel (standard support), mm | 200 | 150 |
| R speed (standard support), mm/s | 200 | 50 |
| Approximate machine mass, kg | 3500 | 5000 |
| Length, mm | 2200 | 3300 |
| Width, mm | 1600 | 2050 |
| Height, mm | 2320 | 2930 |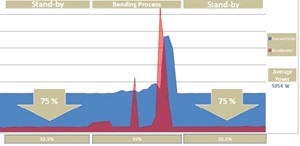 Economy
Adira electromechanical press brakes have low power consumption since the motor only works during movement of the traverse (total power consumption is 35% less than that of an identical hydraulic press). Such a proportional consumption is particularly advantageous in the case of individual production which is characterized by frequent changeovers and the operator may be long thinking about the correct blank position before the blank is bent.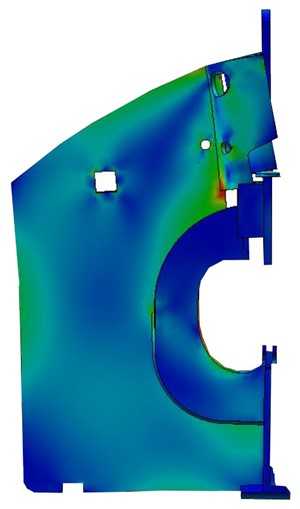 Frame
The frame of electric press brakes from ADIRA BB series is a whole normalized welded structure. Each frame is reinforced with additional reinforcement ribs and thick sections in critical areas. The special surface treatment technology eliminates corrosion even after ten years of service. Machines with a force of 50 and 100 tons use the innovative HEXA-C technology.

Drive units
Drive units of the Adira electromechanical press brakes consist of servo motors, planetary gears and ballscrews. Due to their design, the brushless servo motor and planetary gear are components of superior reliability. To increase the reliability and durability of the screw drive, Adira press brakes have larger diameter screws than those of their competitors and the screw is fixed on spherical articulated joints, which eliminates the effect of radial loads. This design has proved to be a simple and reliable technical solution for many industrial problems.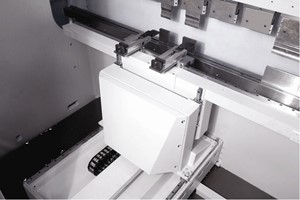 Backgauge
The backgauge with a CNC controlled X axis is driven by a brushless servo motor equipped with overload protection and precision ballscrews. Both fingers can be manually adjusted in height and along the instrument.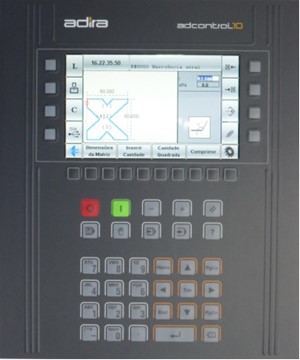 The Adcontrol 10 CNC
Full control of the machine via CNC Adcontrol 10 2D:
Convenient programming of parts with graphic visualization;
Automatic bending process optimization tool;
Automatic calculation of the required bending force;
The angle of bending programmed with resolution of 0.001 degree;
Bending tool library;
The option to implement chosen parameters of correction to all programs.
Show more 3
Information available
in full version
Lineup
Adira ВВ-2512
250
Maximal bending pressure (blankholder), kN
200
Maximal traverse travel, mm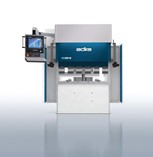 Adira ВВ-5020
500
Maximal bending pressure (blankholder), kN
260
Maximal traverse travel, mm
Какой метод гибки выбрать и как подобрать соответствующий гибочный пресс?
Supplier

Based on continuous feedback from its customers, Adira is delivering innovative, customized and cost-effective solutions for sustainable metal sheet cutting and forming, along all stages and needs of our customers, offering standards of competitiveness at global level.
Articles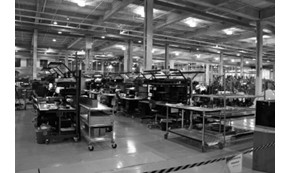 Какой метод гибки выбрать и как подобрать соответствующий гибочный пресс?
Have any questions?
Ask the manager