Horizontal grinding machines for punching tool sharpening LF 350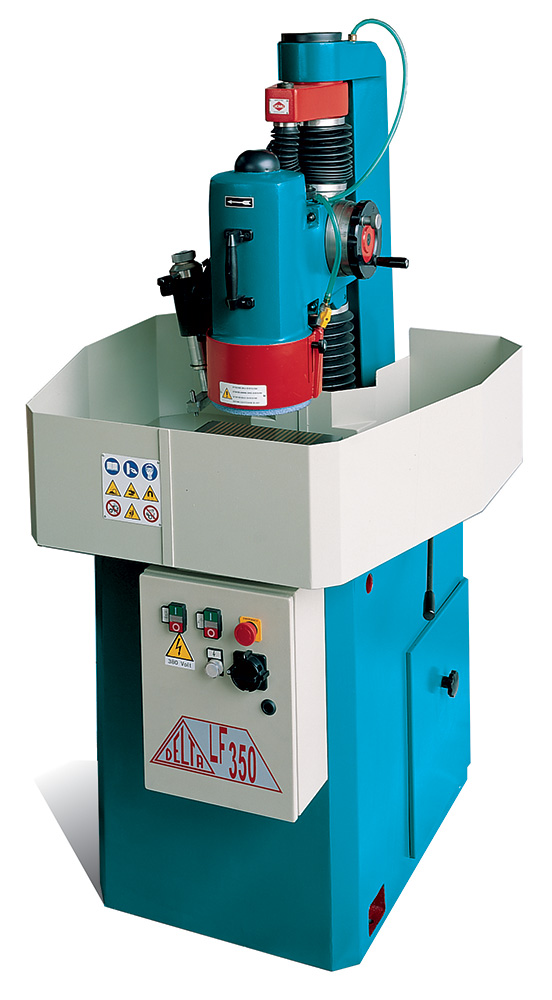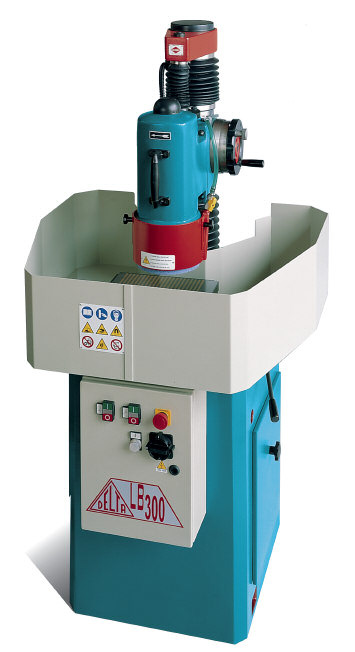 Send a request
We will send you our commercial offer
Specifications
| | |
| --- | --- |
| maximal grinding surface height, mm | 155 |
| Maximal roll width, mm | 360 |
| Motor power (at peak), kW | 3 (4) |
| Spindle rotation speed, rpm | 2840 |
| Spindle power before, kW | 0,06 (0,08) |
| Spindle slant, degrees | 1050 x 950 x 1750 |
| Machine weight, kg | 550 |
Design features
Structure
The machine bed is made of high rigidity thermal-treated steel to provide maximum strength of the structure. The wheelhead is equipped with a specifically designed electrospindle that is dynamically balanced and fixed on precision bearings.
Wheelhead orientation regulating device
A specific device is designed to regulate the orientation and allows maintaining constant perpendicularity between the axis of the grinding wheel and the work table, which makes the geometrical trim of the machine easily adjustable to changed settings.
Feed on handwheel
Quick vertical feed on handwheel is provided by a drive that gives it a move up or down 2 mm per one turn of the handle. Micrometric feed is provided through a coupled ratchet.
Electrical system
All machines are equipped with safe electrical systems with low voltage controls (24 V).
European quality standards
Full compliance with health and safety policy: all Delta grinding machines are designed and manufactured in accordance with quality European directives and have the according CE marking.
Send a request
We will send you our commercial offer