Compact universal notching machine

EUROMAC VA MULTI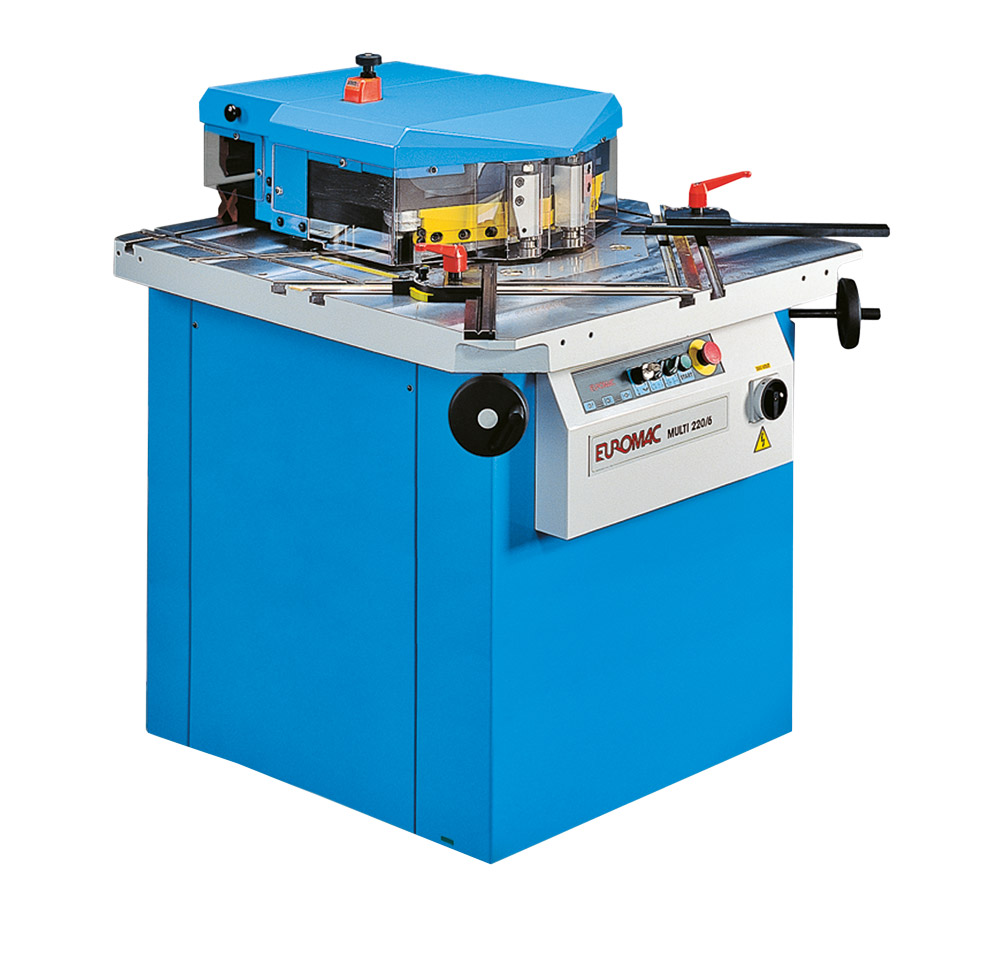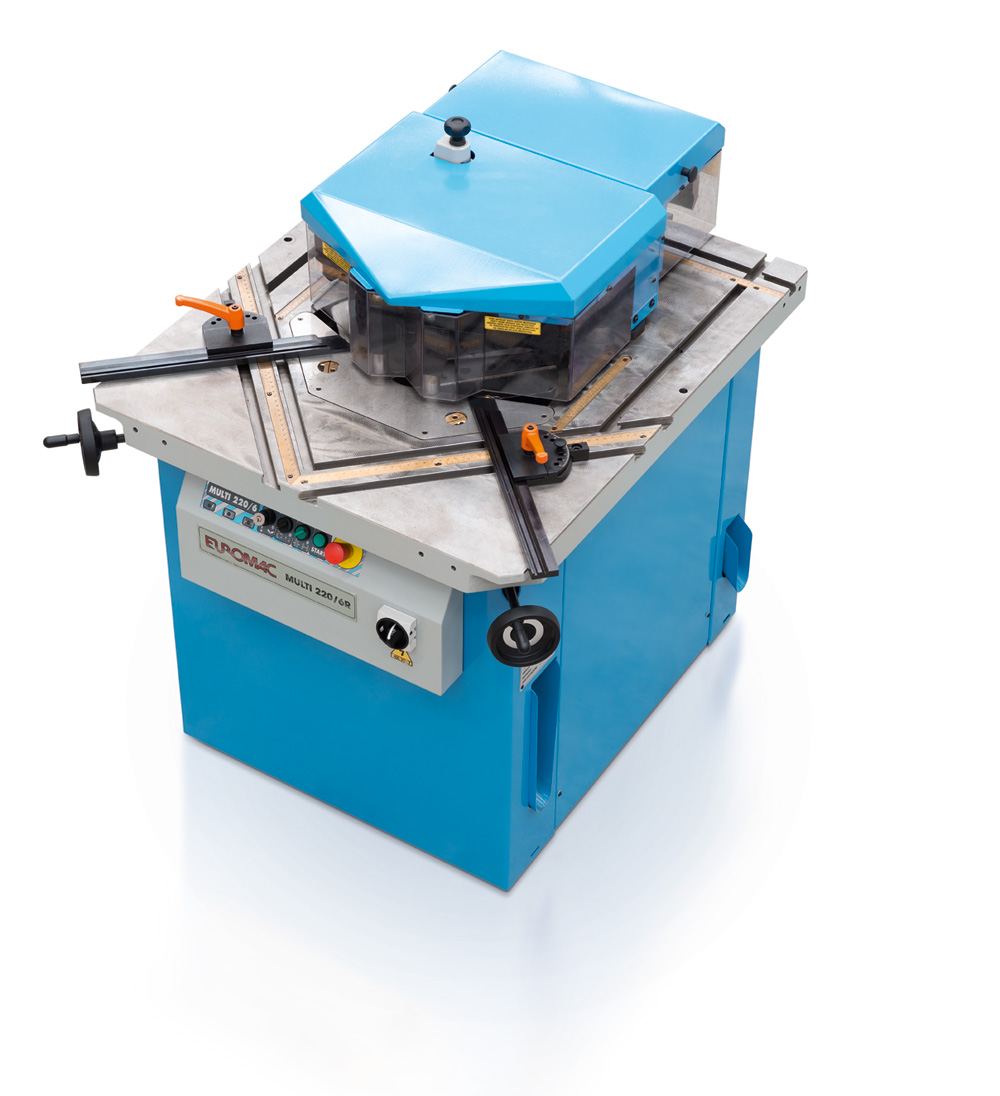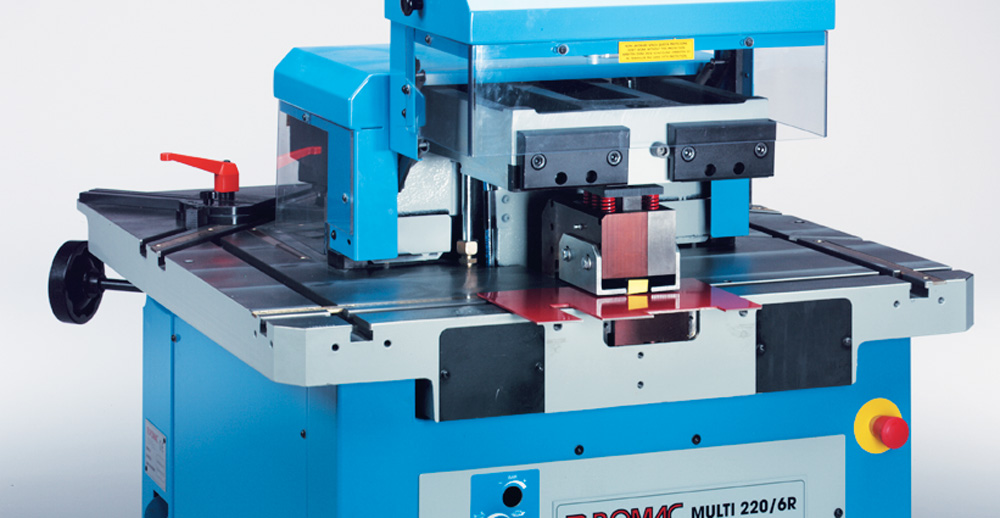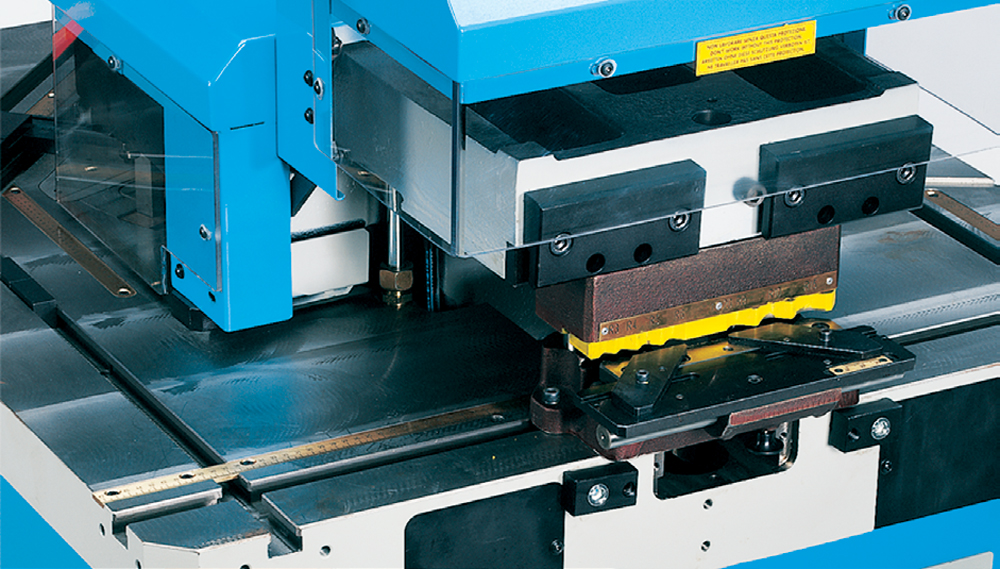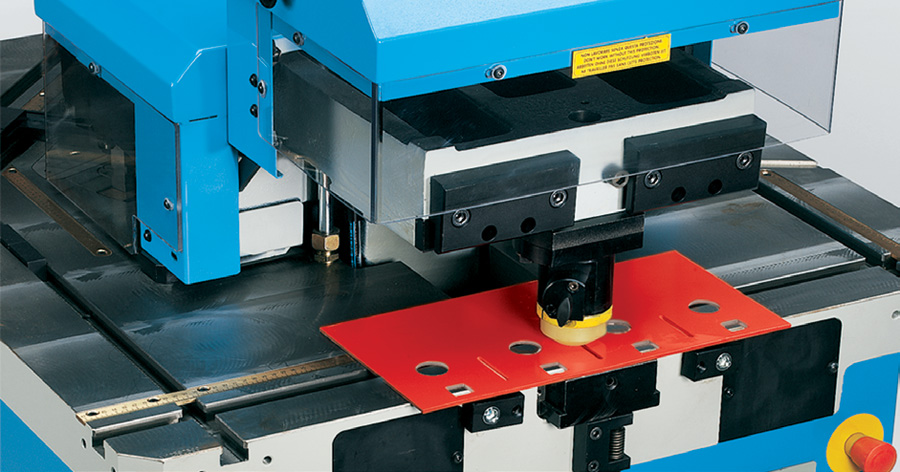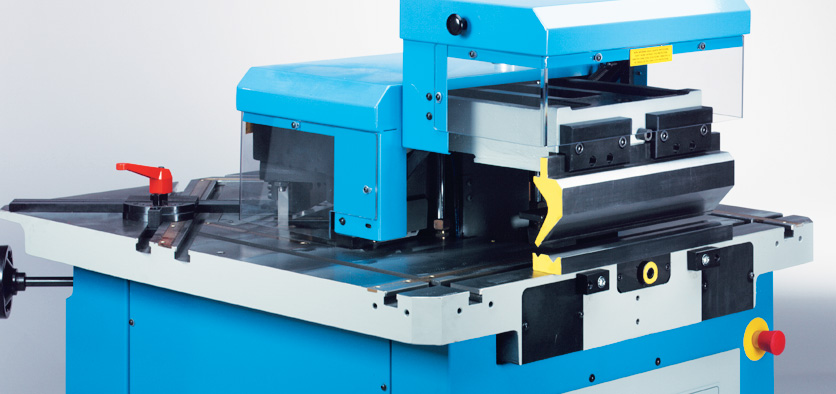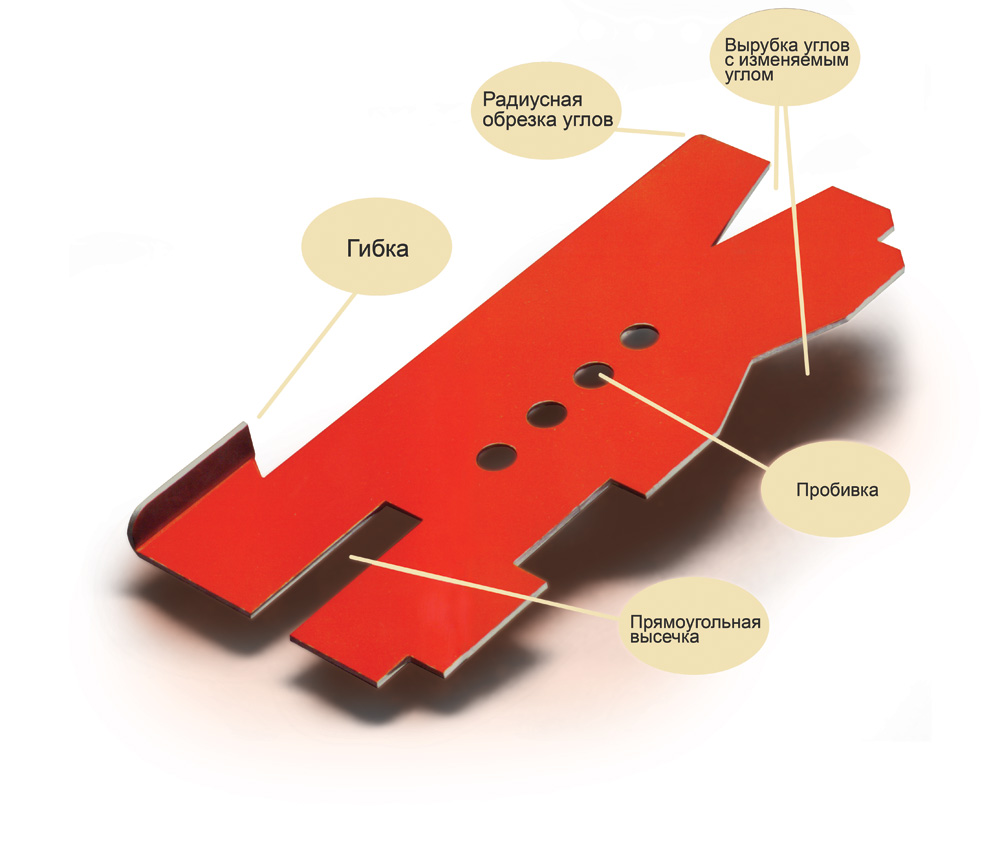 Product rating
5
/5
Technological flexibility
5
/5
Construction quality
We will send you our commercial offer
Description
Notching machines with automatic blade gap adjustment are designed for trimming edges of a workpiece. Depending on the model of the machine, it is possible to use both fixated (90°) and varying notching angle (from 30° to 140°). When choosing this, the maximum size of the trimmed workpiece cannot exceed 200 mm and 220 mm for the fixed and the variable angle respectively. The maximum thickness of the workpiece is 6.5 mm.
Design features
Specifications
| Specifications | Euromac VA-Multi220/6R |
| --- | --- |
| Method of setting clearance between blades | Auto |
| Max. sheet thickness, 42 kg/mm, mm | 6,5 |
| Max. sheet thickness, 60 kg/mm2, mm | 5,0 |
| Max. breaking force, kN | 180 |
| Stroke frequency with maximal cut length, cuts/min | 50 cut/min |
| Blade length, mm | 220 |
| Cutting angle, degrees | 30 – 140° |
| Stroke frequency with cut length of 50 mm, cuts/min | 80 cut/min |
| Motor power, kW | 3,7 |
| Hydraulic tank capacity, l | 50 |
| Working table dimensions, mm | 950 х 1030 |
| Approximate machine mass, kg | 800 |
| Dimensions, mm | 1100 х 950 х 1280 |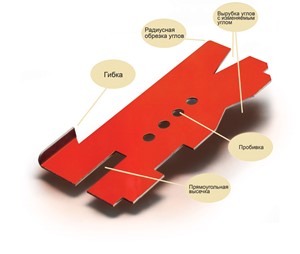 The universal notch press VA - MULTI 220/6 is a machine designed for making parts of sheet metal: contouring by various angle cutting, radiusing corners, punching holes and slots, and bending. The universal nature of VA - MULTI 220/6R enables producing different parts on one machine, and it can be also used as an 18-ton press. The main features of the machine:
Automatic blade gap adjustment (patented), to ensure perfect cuts with different thicknesses and no time loss on manual readjustment.
The notching unit and the machine bed made of hardened steel alloy (Meehanite 650 N/mm²) are joined together in a monoblock with three powerful guides. It guarantees a long trouble free machine life. No lubrication for guides is needed.
Symmetrical and asymmetrical positioning of blades for cutting angle (30 ° to 140 °); the hydraulic clamping acting on the blades secures the positioning of the selected cutting angle. Security device ensures that when the blades are in unclamping position, the machine cannot perform notching operations.
Reversible blades provide possibility to choose between positive cutting (starting to cut from the front edge of the part) and negative cutting (starting from the opposite side). The standard notching angle for blades – 30°.
Shearing function is available using a single blade with internal depth stop rod (optional).
The stroke adjuster enables limiting the stroke when working with thin materials in order to increase productivity (if working with positive cutting blades only).
The cutting area is protected by a Macrolon shield for providing perfect visibility.
The second rear working position.
Allows bending parts, the throat depth – 270 mm, the adjustable bending speed 0..10 mm/s.
Allows pressure adjustments.
Quick installment of Trumpf-style punching tool by help of eccentric tool holder.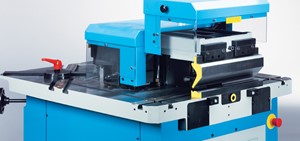 Operations available with the installment of the appropriate equipment:
Bending with length up to 835 mm.
Show more 3
Information available
in full version
Lineup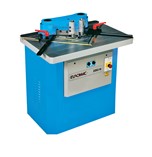 Supplier

A well known worldwide manufacturer of CNC machines for sheet metal working, it utilizes the most recent technologies as well as constantly refines and adds to the designs of the own engineers in order to provide maximal production flexibility that meets the most demanding market requirements.
Have any questions?
Ask the manager