Hydraulic guillotine shear with a vertical rake angle GV 2030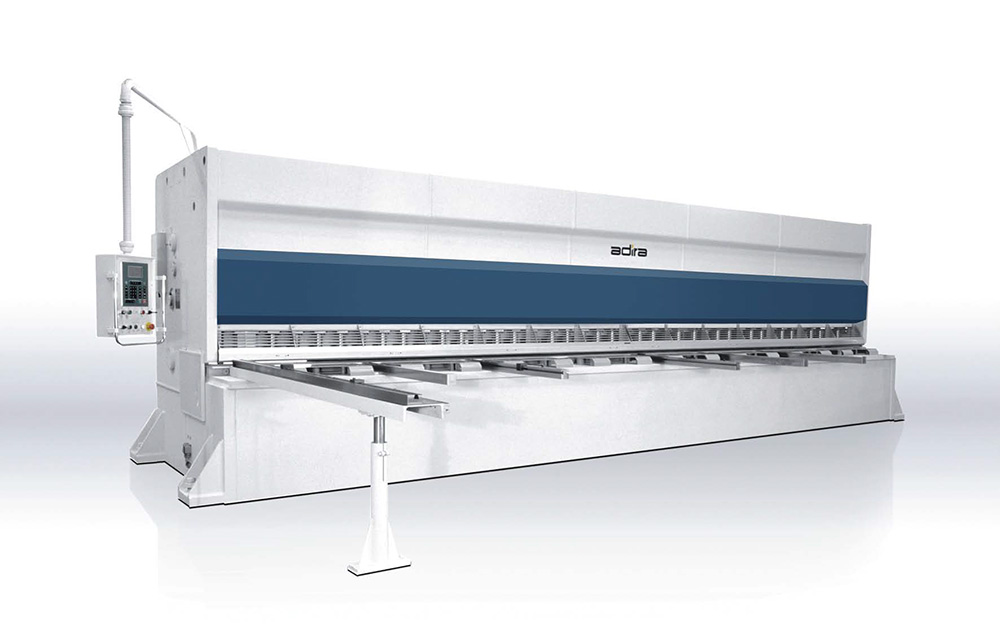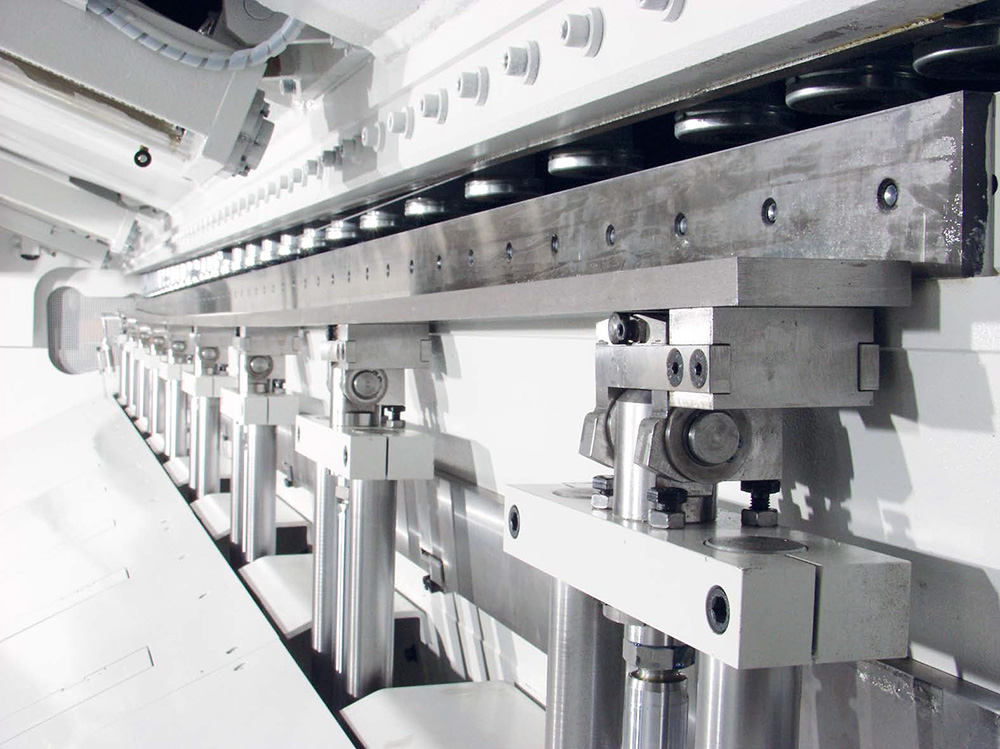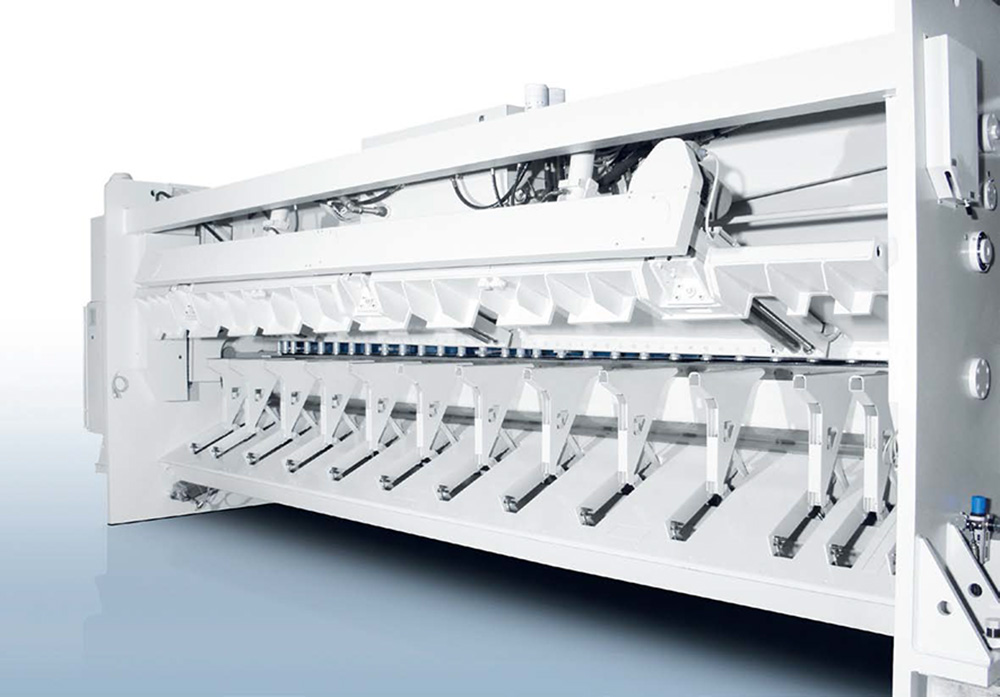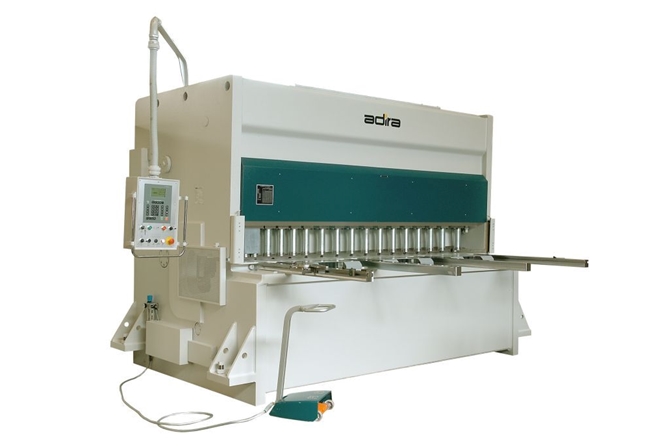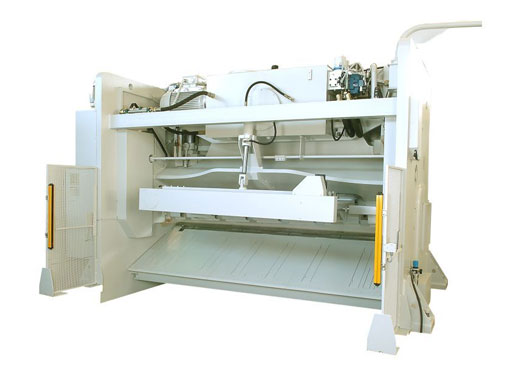 Send a request
We will send you our commercial offer
Specifications
| | |
| --- | --- |
| Maximal thickness, steel (450 Н/mm2), mm | 20 |
| Maximal thickness, stainless steel (700 Н/mm2), mm | 14 |
| Cutting length, mm | 3050 |
| Throat, mm | 410 |
| Blade angle, degrees | 0,5..3,5 |
| Gap adjustment between blades, mm | 0,05-3 |
| Tailstock travel, mm | 1100 |
| Number of sheet holding clamps, pcs | 16 |
| General motor power, kW | 37 |
| Number of cuts per minute, pcs | 9-25 |
| Length, mm | 4170 |
| Width, mm | 2370 |
| Height, mm | 2550 |
| Approximate machine mass, kg | 17000 |
Design features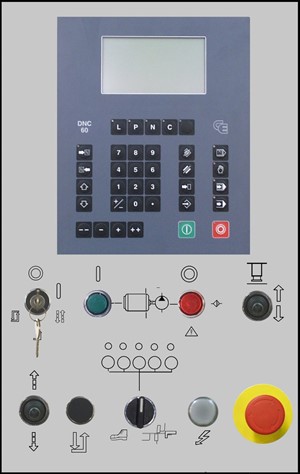 CNC Cybelec DNC 60
The machine is controlled via the CNC Cybelec DNC 60 console that is fixed on the stand. The CNC unit allows storing programs in the memory, each program containing a predetermined number of cuts. For each program, it is possible to specify the position of the backgauge, the cutting length and the number of cuts at each position of the backgauge, as well as to manage the sheet supports. The clearance between the blades is set automatically according to the selected material.
Components and options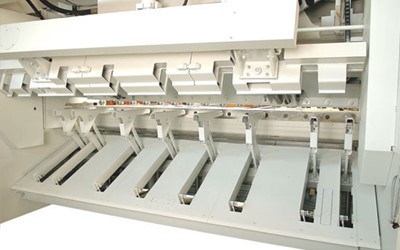 Опции
Стол-поддержка тонкого листа
При резке малых толщин стол для поддержки листа необходим, прежде всего, для предотвращения прогиба листа в зоне между лезвием и задним упором. Это облегчает установку тонкого листа к упору, не позволяя листу прогнуться ниже упора. Во-вторых, поддержка листа исключает такие нежелательные явления, как произвольный обрыв или загиб края листа под действие собственного веса.
Send a request
We will send you our commercial offer