Coordinate punch presses

EUROMAC MBX Plus 6 AUTOINDEX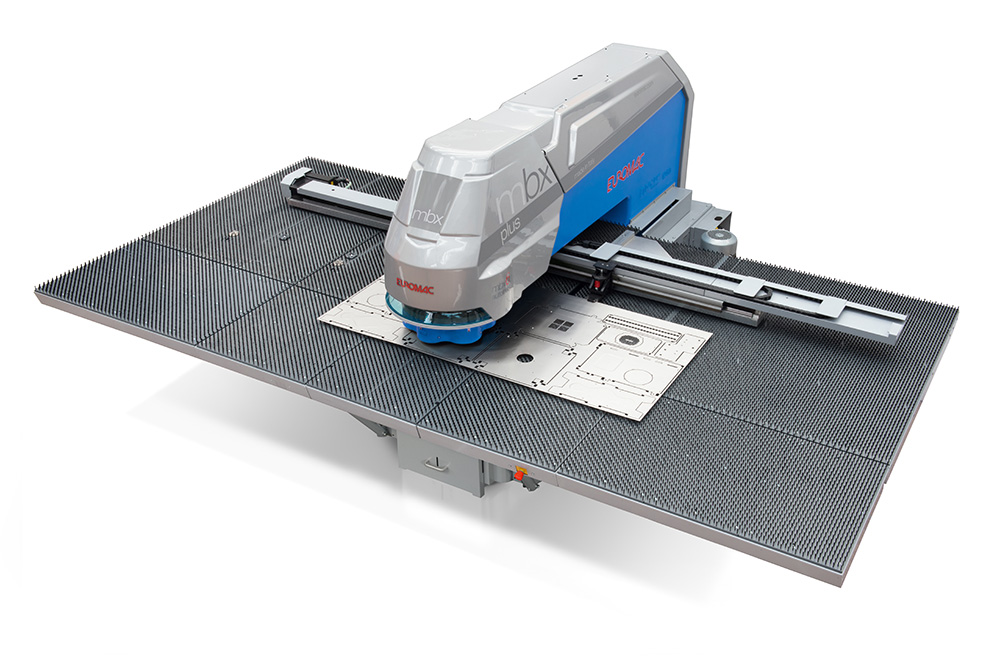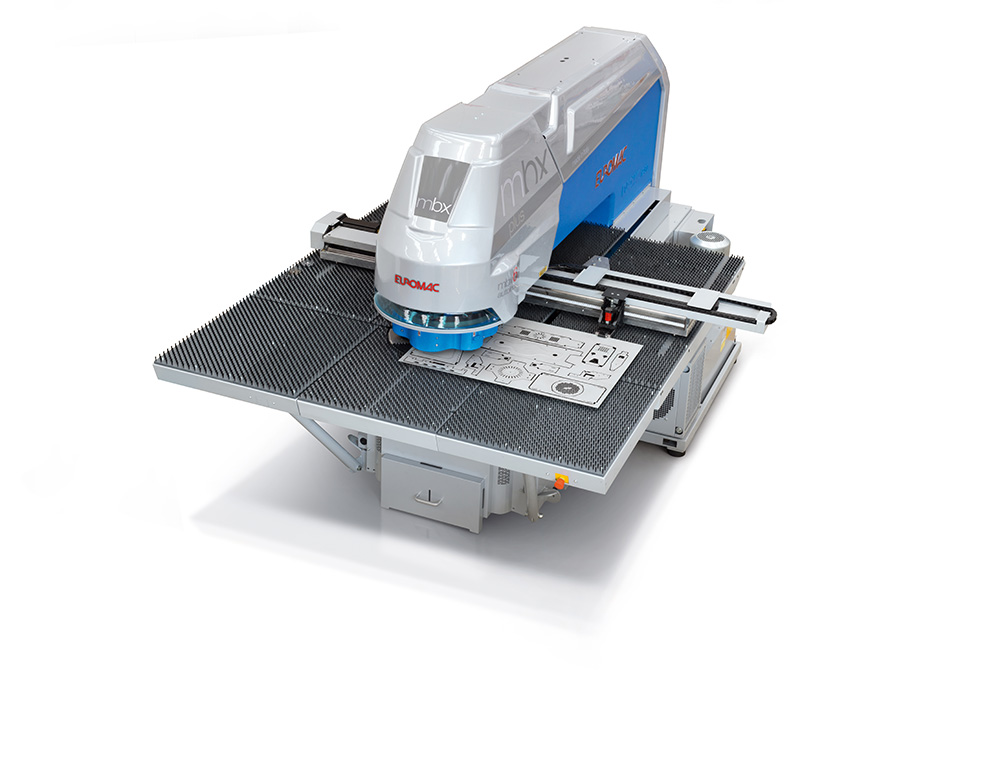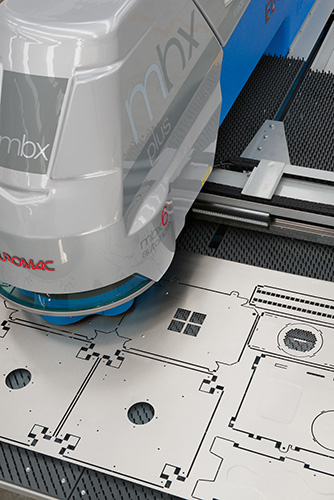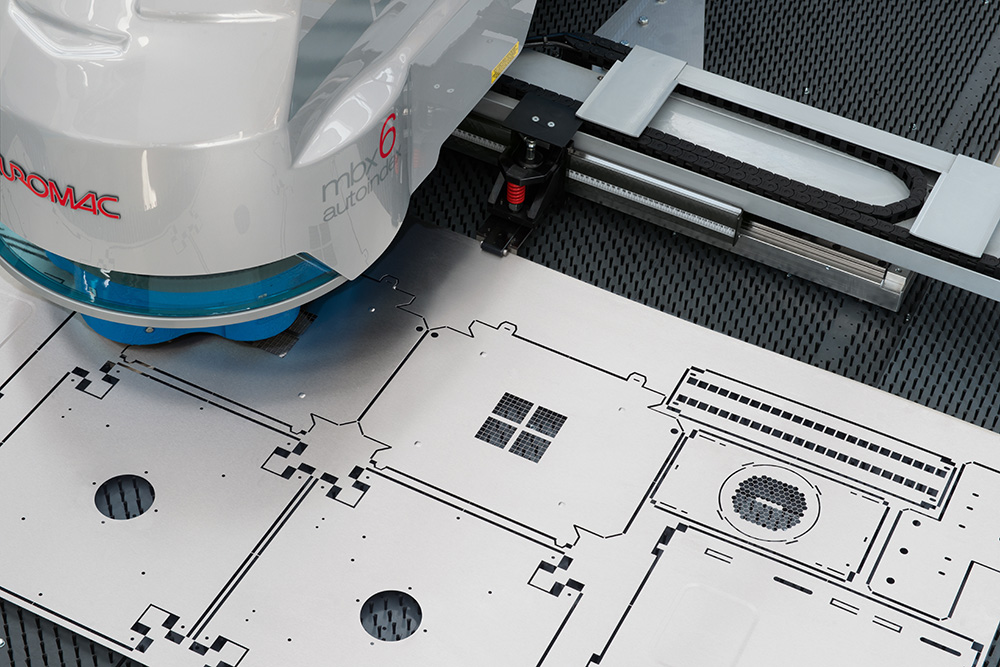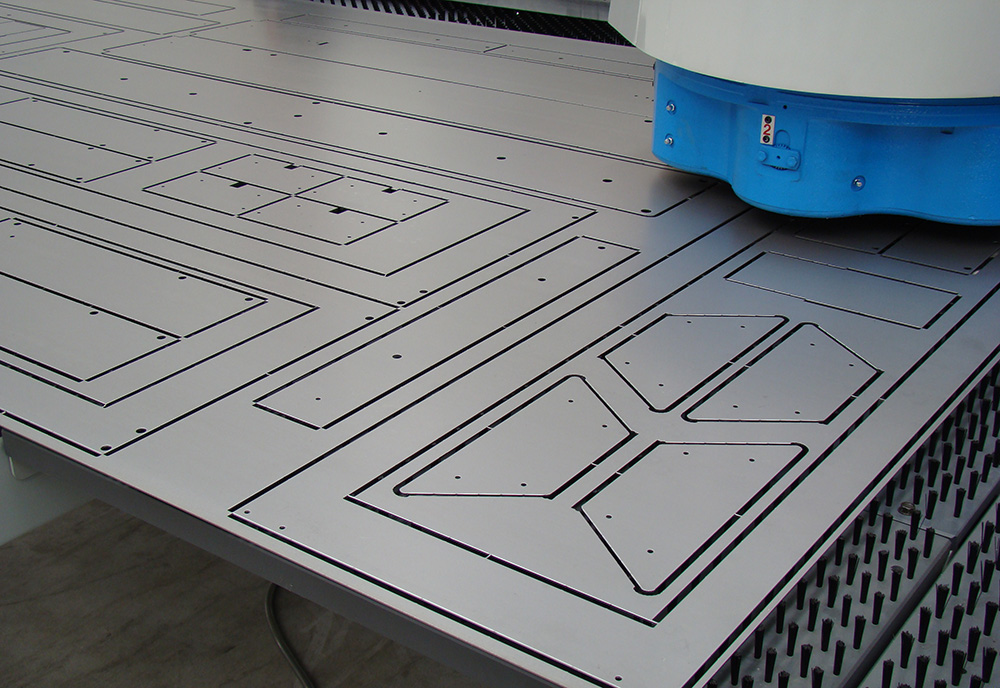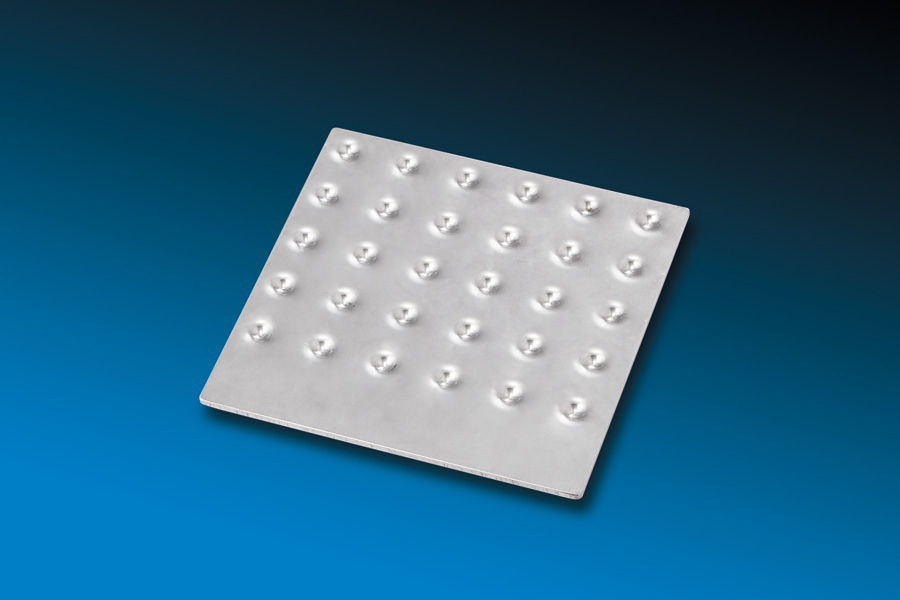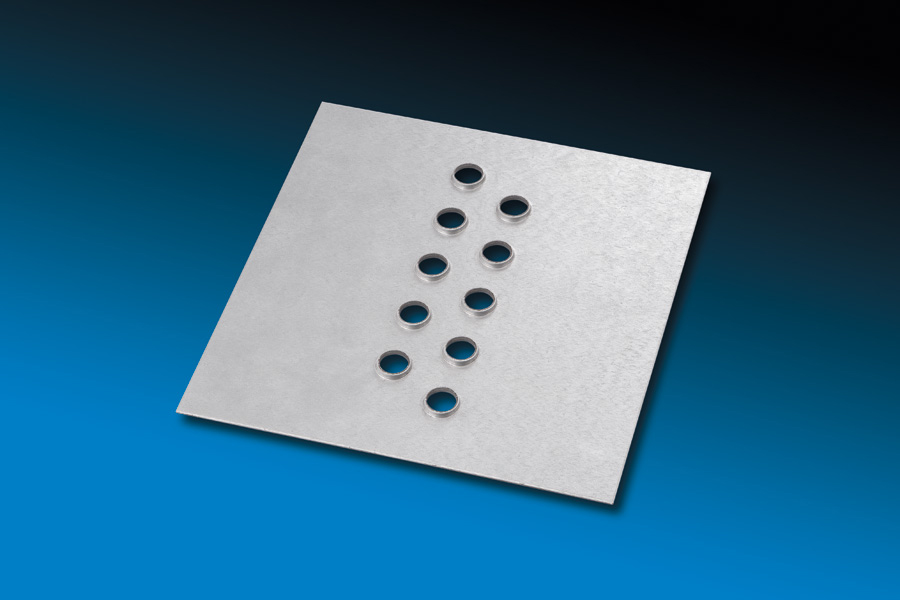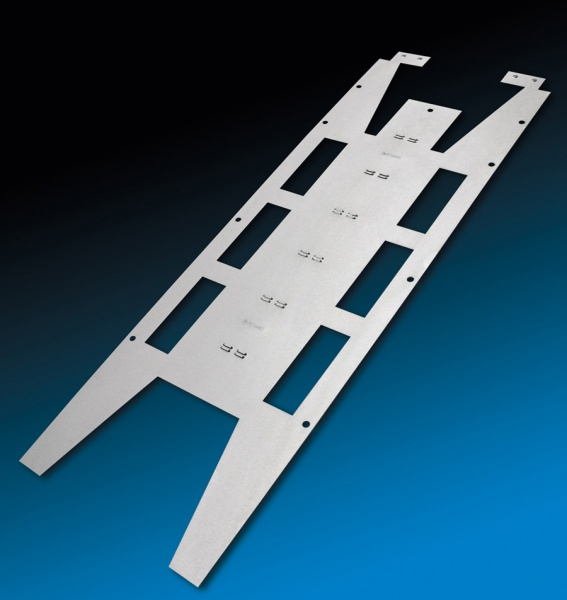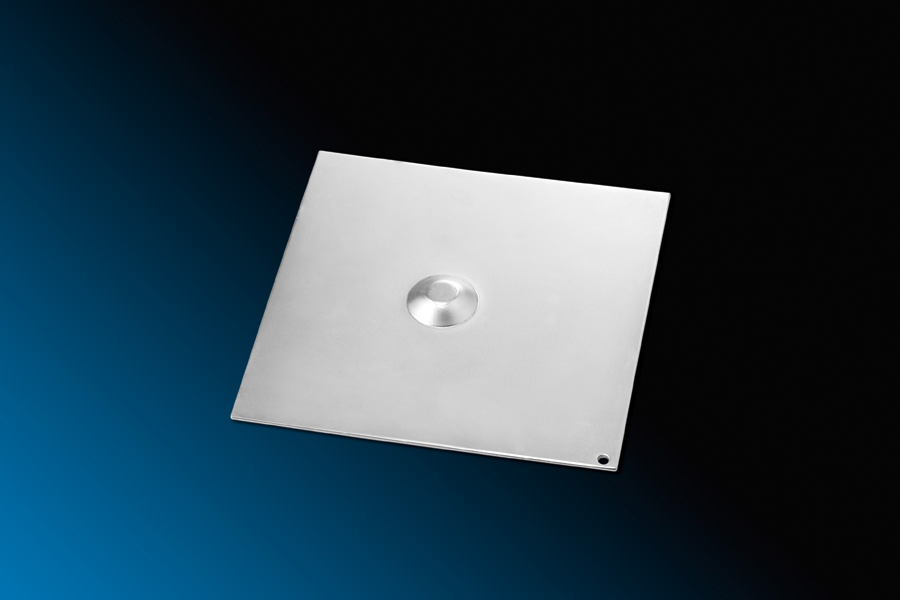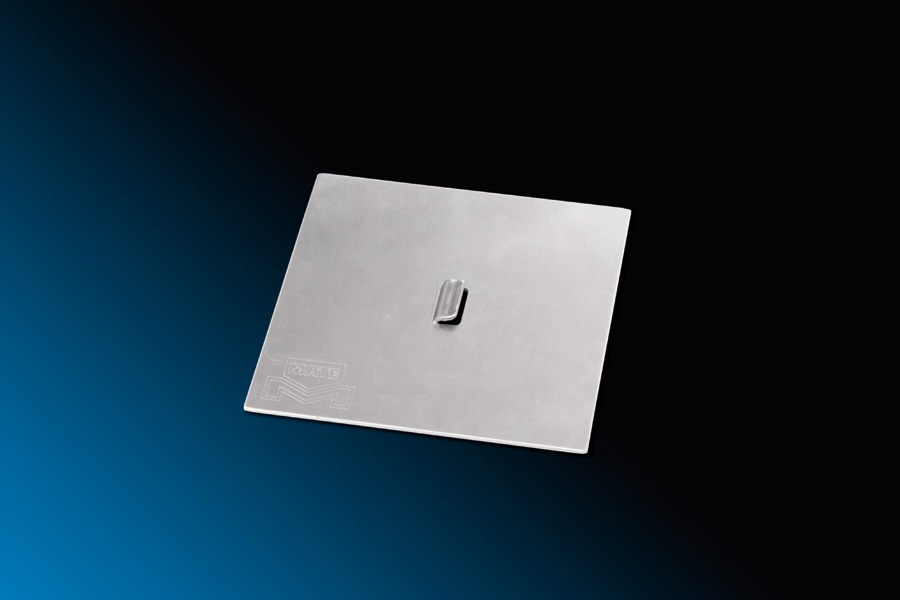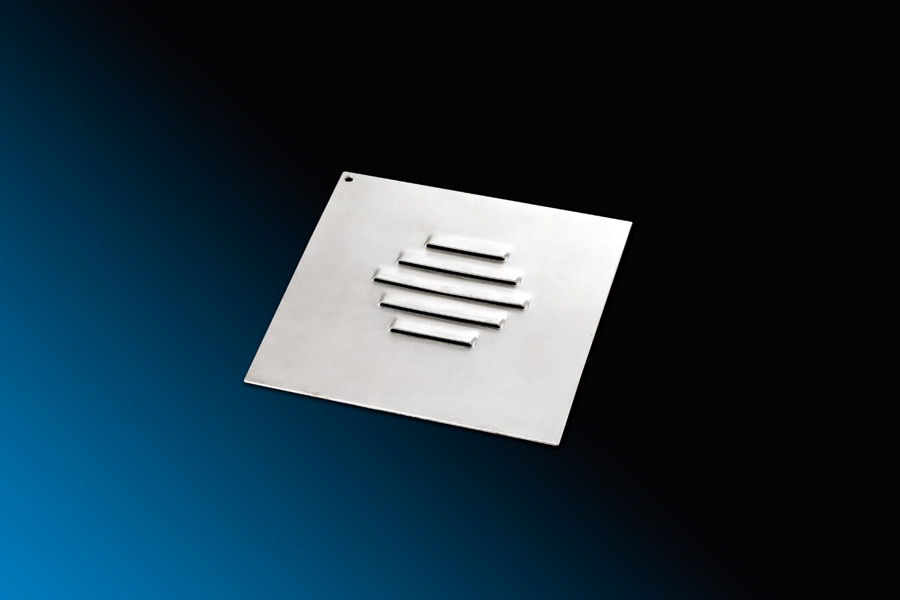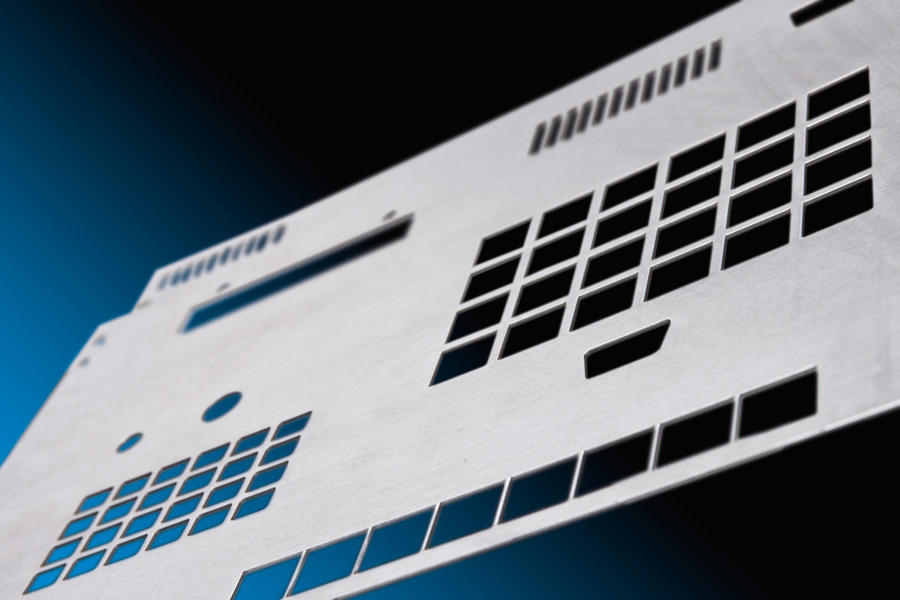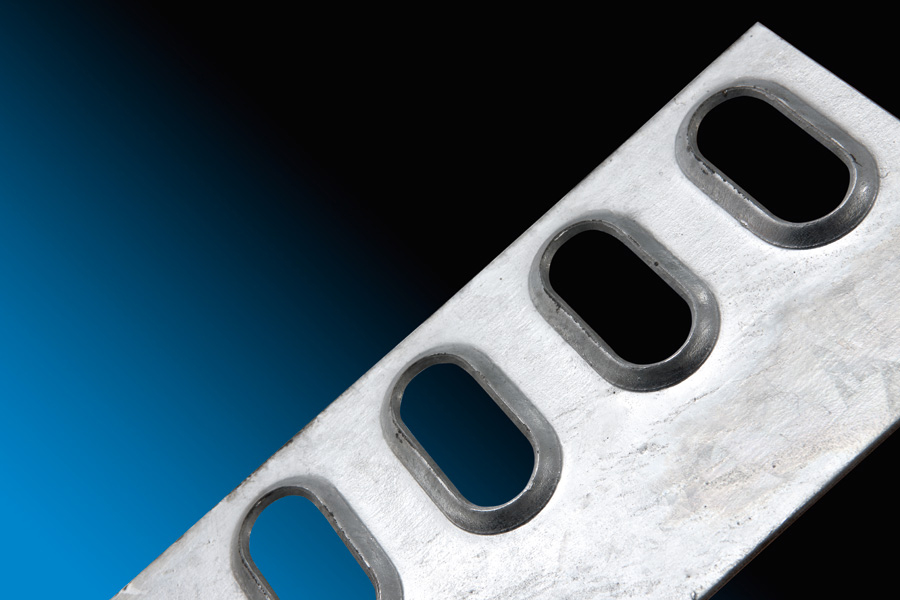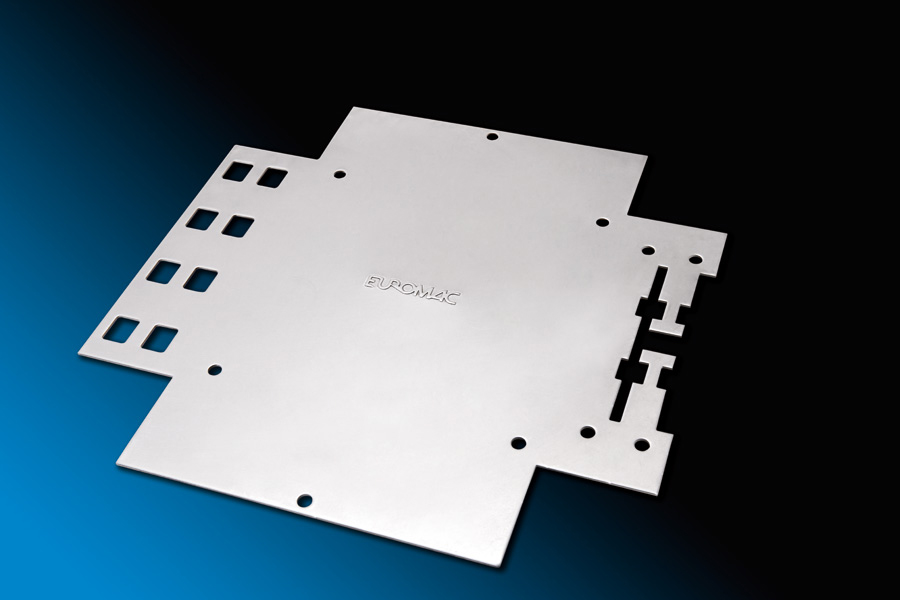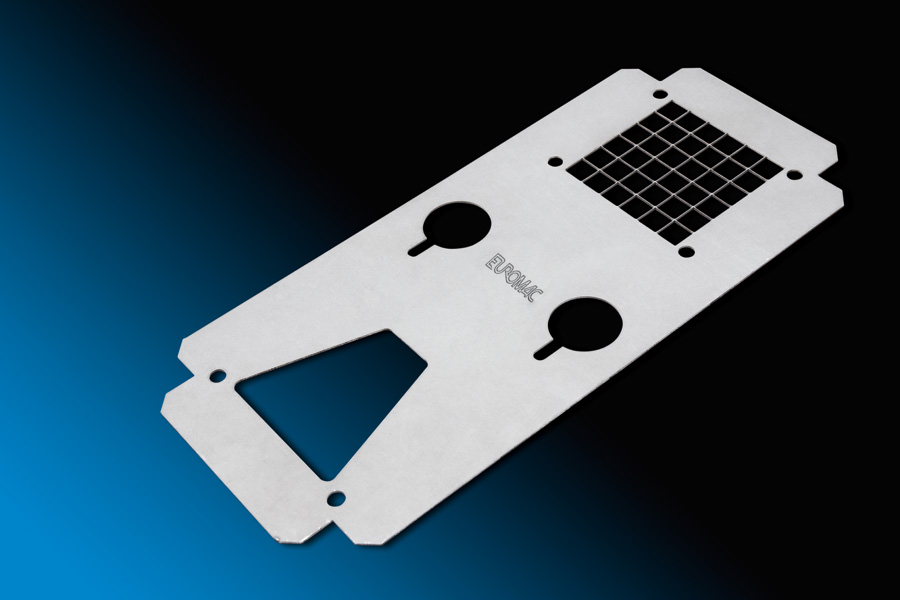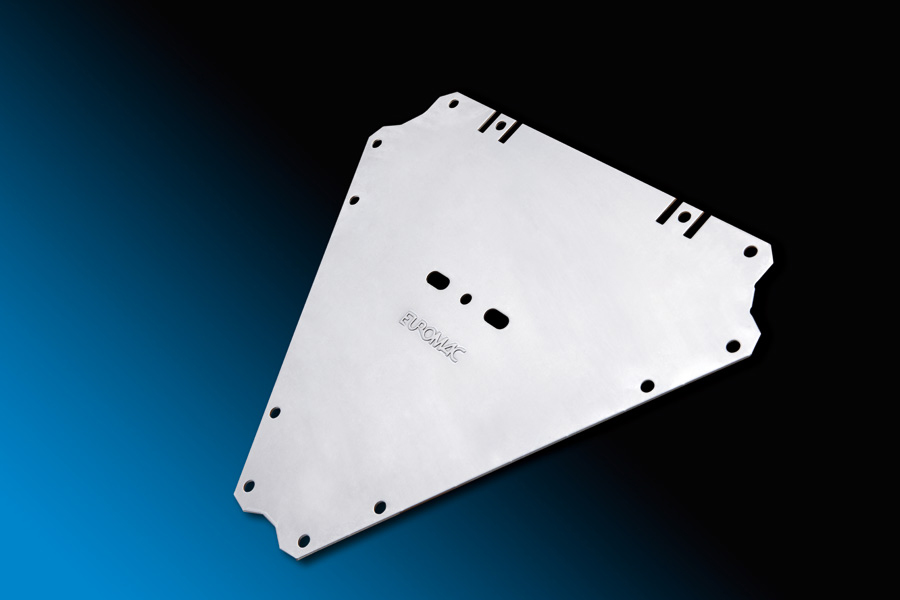 Product rating
3
/5
Technological flexibility
5
/5
Economical efficiency
5
/5
Construction quality
We will send you our commercial offer
Description
Punching machines from EUROMAC enable performing various operations such as punching, notching, forming, threading, engraving, marking, flanging, making strengthening ribs, cutting, making holes from any angle, etc. The machine works with a range of materials – mild steel, stainless steel, aluminum, brass, copper, plastic, composite materials and others. Thickness of the processed material – from 0.5 to 12 mm.
Advantages
Powerful performance at low power consumption.
Low operating costs.
Small floor space requirements.
Simple intuitive interface for programming and control that greatly reduces the costs of staff training and technical support.
Tool choice flexibility that allows performing a wide range of tasks on one machine only.
High performance.
Performs punching of complex shapes with minimal set of tools.
Design features
Components and options
Specifications
| Specifications | Euromac MBX Plus 6 Autoindex 1250/30-2250 | Euromac MBX Plus 6 Autoindex 1250/30-1300 |
| --- | --- | --- |
| Maximal breaking pressure, kN | 300 | 300 |
| Thickness range (plain carbon steel), mm | 0,6 - 6 | 0,6 - 6 |
| Installed capacity, kW | 8,5 | 8,5 |
| Y-axis multi-tool travel, mm | 1300 | 1300 |
| Y-axis single-tool travel, mm | 1250 | 1250 |
| Positioning precision, mm | +/- 0,1 | +/- 0,1 |
| Maximal number of cuts per minute with a distance of 1 mm | 250 | 550 |
| Maximal number of cuts per minute when marking, cuts/min | 600 | |
| Dimensions, mm | 3980 x 3630 | 2230 x 3630 |
| Standard clamp opening, mm | 11 | 11 |
| Approximate weight, kg | 7000 | 9000 |
| X axis, mm | 2250 | 2250 |
| Maximal material thickness, mm | 6 | |
| Maximal tool weight, kg | 150 | 150 |
| Automatic X repositioning, mm | до 10000 | до 10000 |
| Average power consumption, kW | 4,5 | 4,5 |
| D-Station Autoindex with rotation in both directions, pcs | 3 | 11 |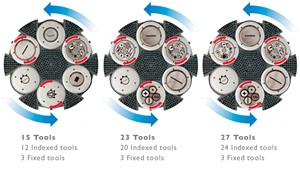 Tooling
The universal tool mounting stations can operate a single tool or a multi-tool system of 15, 23, or 27 tools such increasing the flexibility of the machine.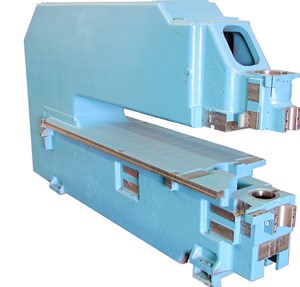 C-frame monoblock machine bed
The C-frame of the cast iron monoblock machine bed is made of Meehanite® (65 kg/mm2). That way, deflection and displacement is reduced significantly which ensures accurate punching. Compact dimensions and small weight of the machine help to save the floor space in the production area and ease the installation and transportation. The working area is open from 3 sides which makes it easier to load different sheet sizes and allows sheet rotation; and the replacement of the punching tool is much easier.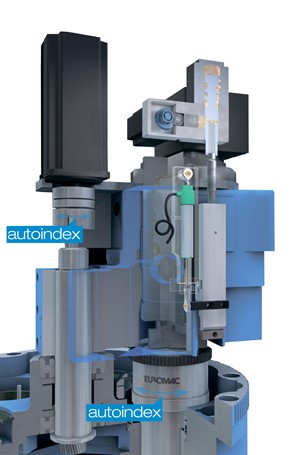 Innovative Autoindex system
This technology improves productivity while reducing cost (patented). The unique direct drive tool rotation in the Euromac Autoindex stations reduces mechanical components resulting in significantly increased reliability and reduced maintenance costs. Index stations are capable to rotate (i.e. index) with single tools or Multitools XMTE 4, XMTE XMTE 6 and 10.
Show more 2
Базовая комплектация
Стандартный комплект поставки.
3 индексные станции, способные вращаться на 360 градусов с дискретностью 0,01. Могут быть оснащены:

1-ой одиночной станцией размера A, B, C или D (не включены в стандарт);
Multitool на 4 инструмента (4 инструмента с диаметром до 31,7мм)(не включено в стандартную комплектацию);
Multitool на 6 инструментов (6 инструментов с диаметром до 24мм)(не включено в стандартную комплектацию);
Multitool на 10 инструментов (2 инструмента с диаметром до 24мм и 8 инструментов с диаметром до 12,7мм)(не включено в стандартную комплектацию).
Полная заправка маслом (опция).

3 фиксированные станции, не вращающиеся. Могут быть оснащены как одиночным инструментом до размера D, так и мультитулами на 4, 6 или 10 инструментов.
Стол со щетками.
Программируемая регулировка хода.
Автоматическое позиционирование гидравлических зажимов по программе ЧПУ.
2 гидравлически открываемых зажима (60 бар). Раскрытие зажимов 11мм (код KCLPASL).
Легкая система загрузки листа (пневматические цилиндры приподнимают лист над столом и помогают листу попасть в зажимы).
Автоматическая смазка для одинарного инструмента с отверстием и Multitool.
Передний откидывающийся стол L=830мм.
Внешняя система охлаждения масла.
Выносная панель управления (ЧПУ). Стандартное программное обеспечение (Top punch) для использования на выносной панели управления или портативном компьютере.
UPS (блок бесперебойного питания) для выносной панели управления.
Держатели матриц: 2 типа D, 1 типа С, 2 типа В, 1 переходник с B/A.
Переходники для штампов: 1 В/А, 2 D/B, 1 D/С.
Набор ключей, манометр с патрубком и руководство по эксплуатации.
Подготовка для установки Телесервиса (требуется подключение к Интернет).
Полная заправка маслом (опция).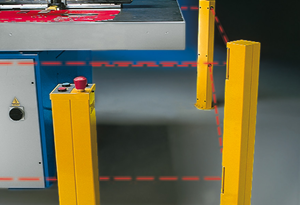 Опции
Комплект фотоэлектрических датчиков​
Комплект фотоэлектрических датчиков и внешней панели управления для 1, 2, 3 или 4 сторон Необходим для соответствия нормам СЕ.
Show more 5
Information available
in full version
Lineup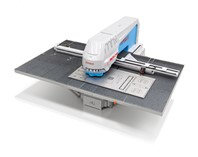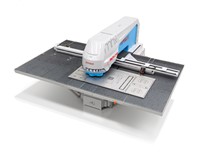 Supplier

A well known worldwide manufacturer of CNC machines for sheet metal working, it utilizes the most recent technologies as well as constantly refines and adds to the designs of the own engineers in order to provide maximal production flexibility that meets the most demanding market requirements.
Have any questions?
Ask the manager