Coordinate punch presses Euromac BX Multitool 1000/30-2250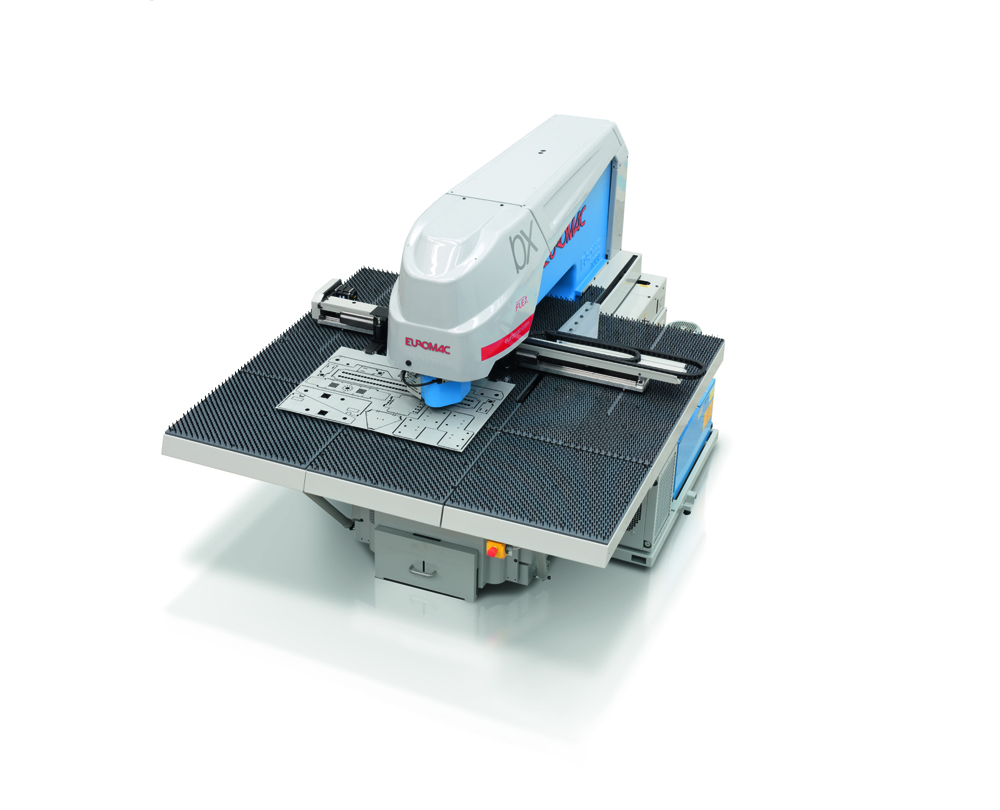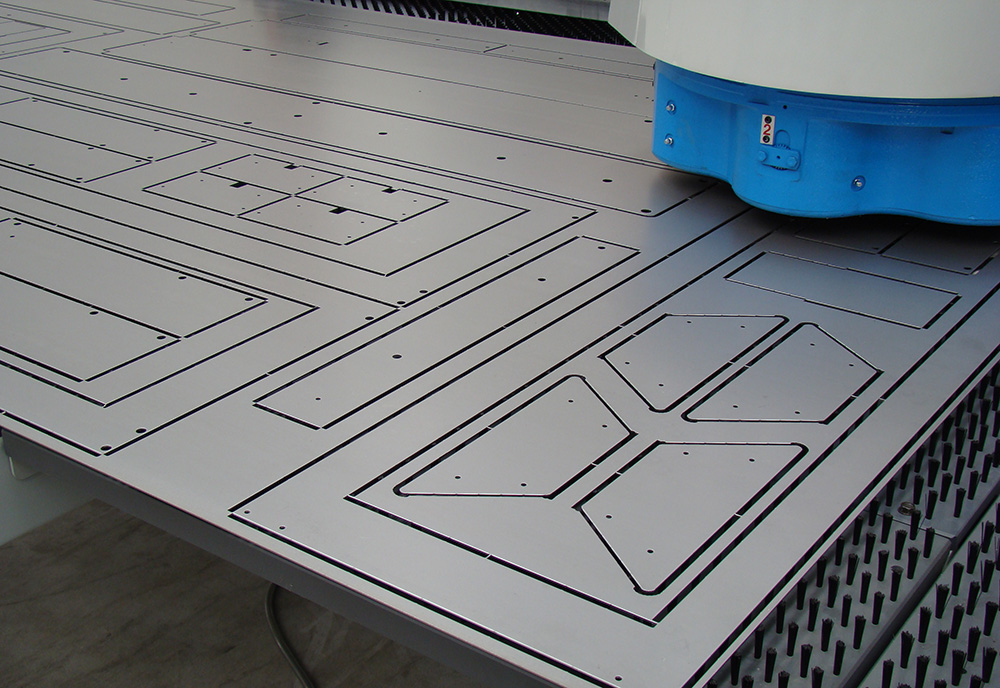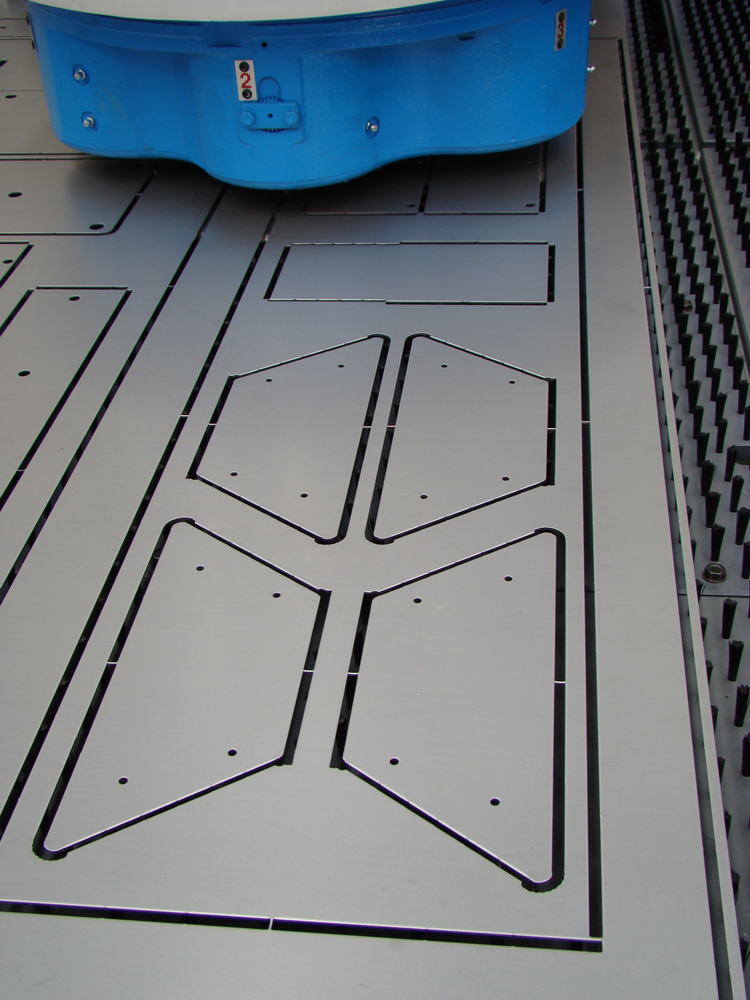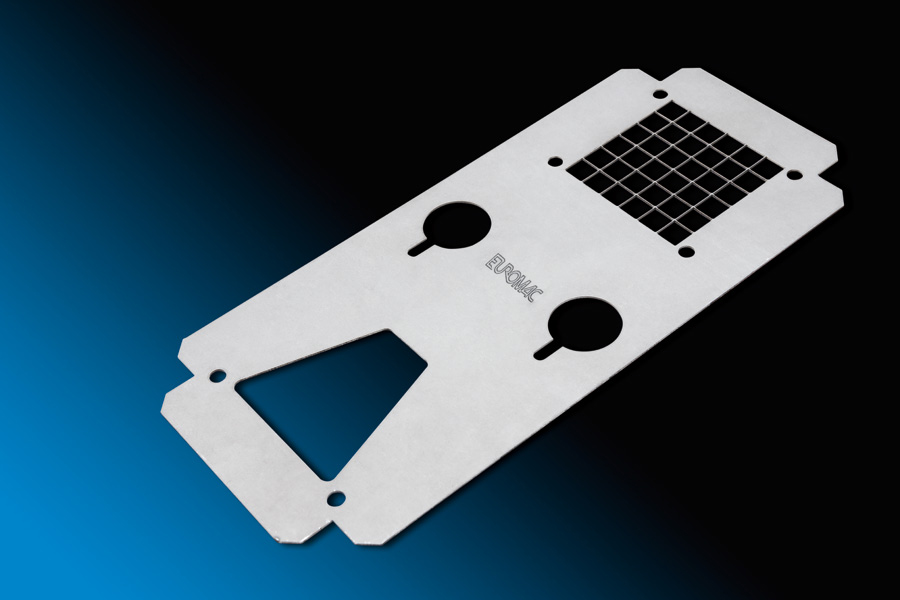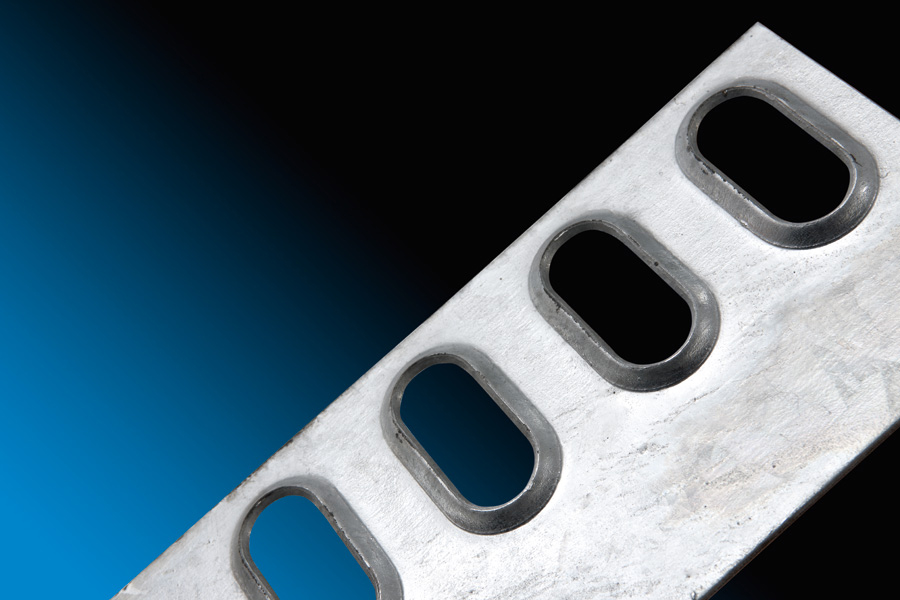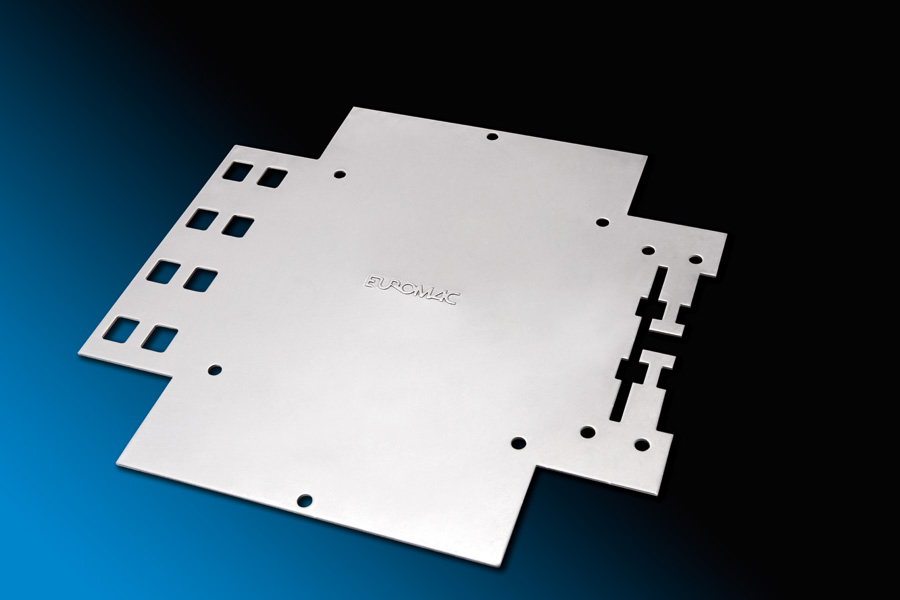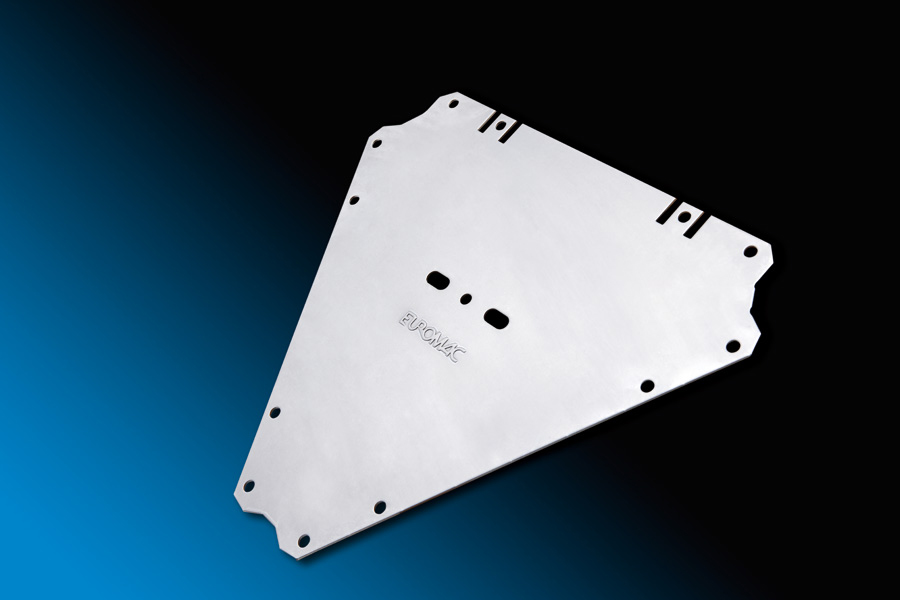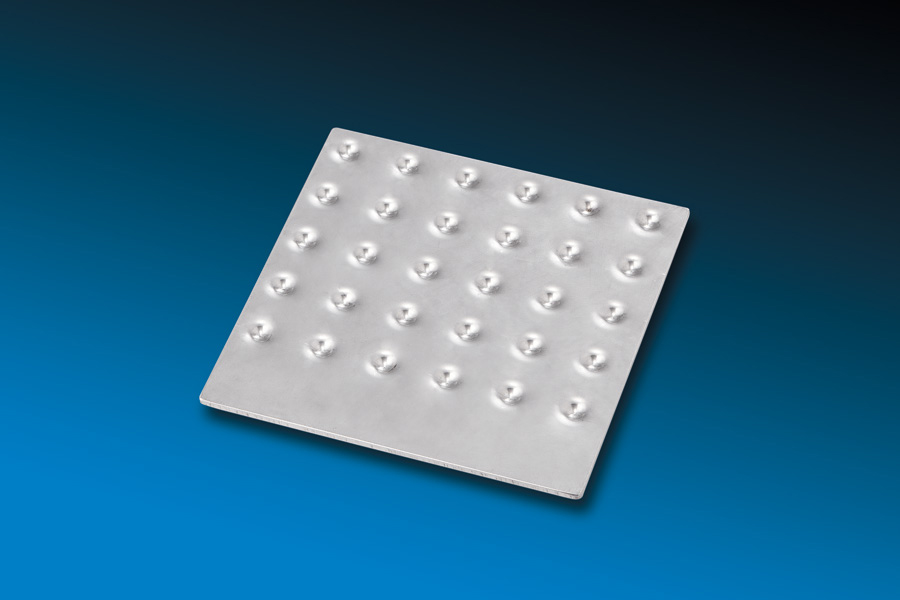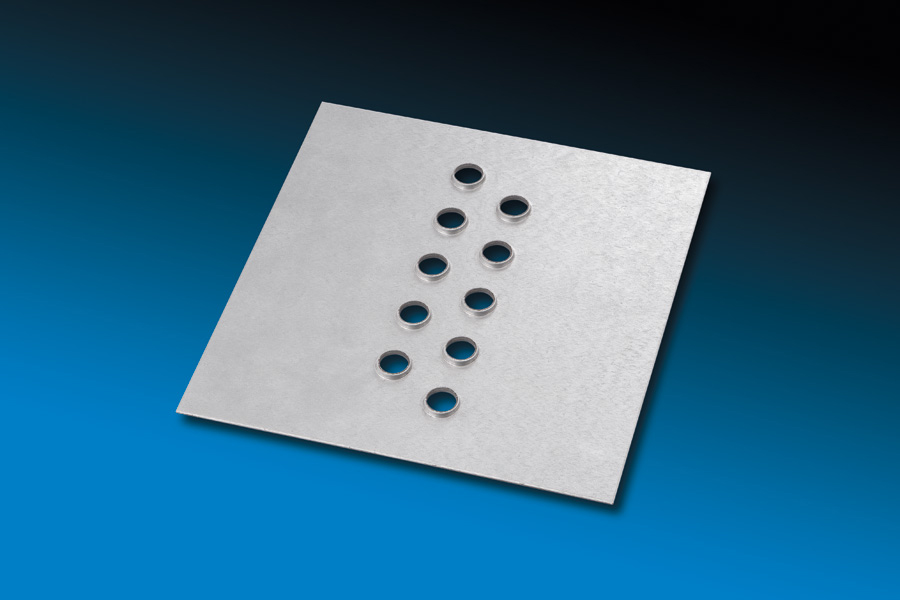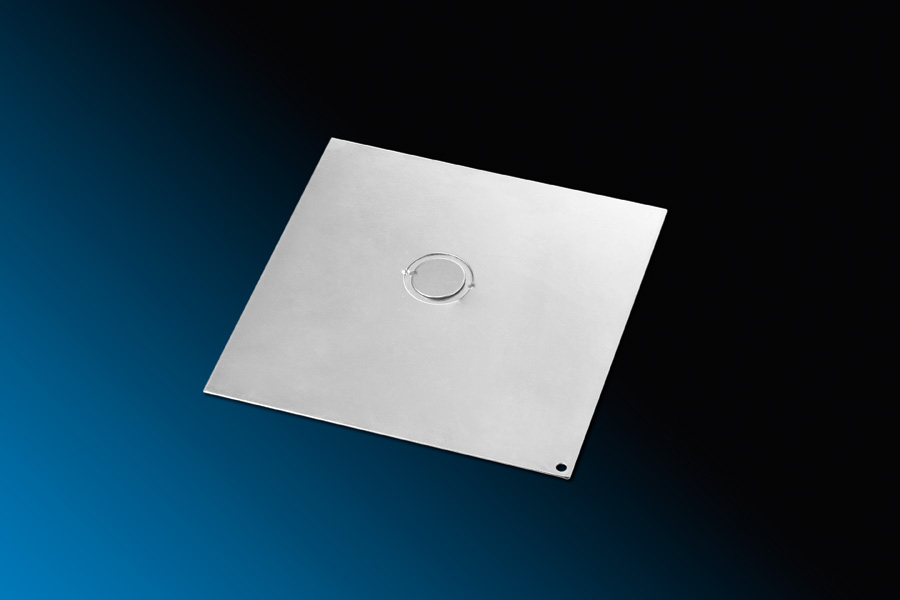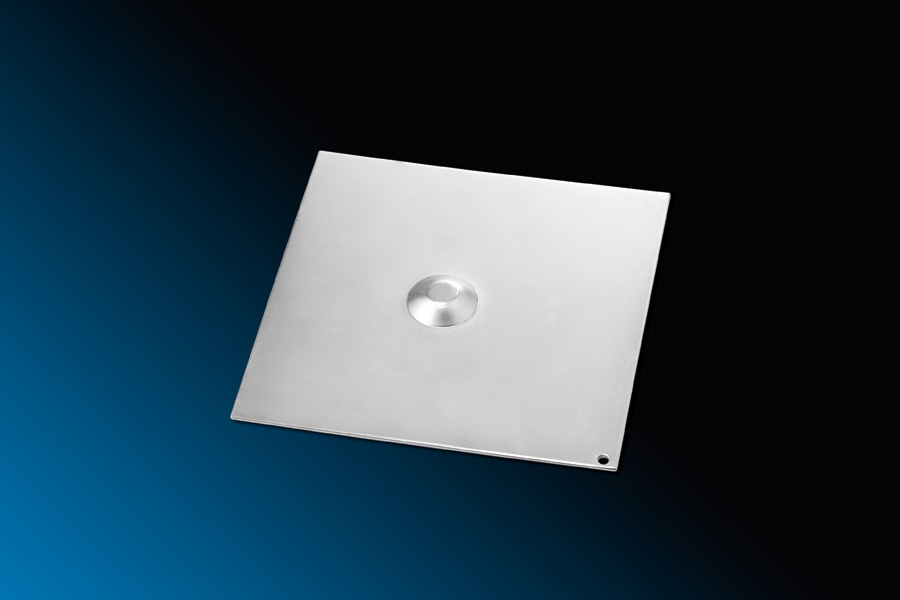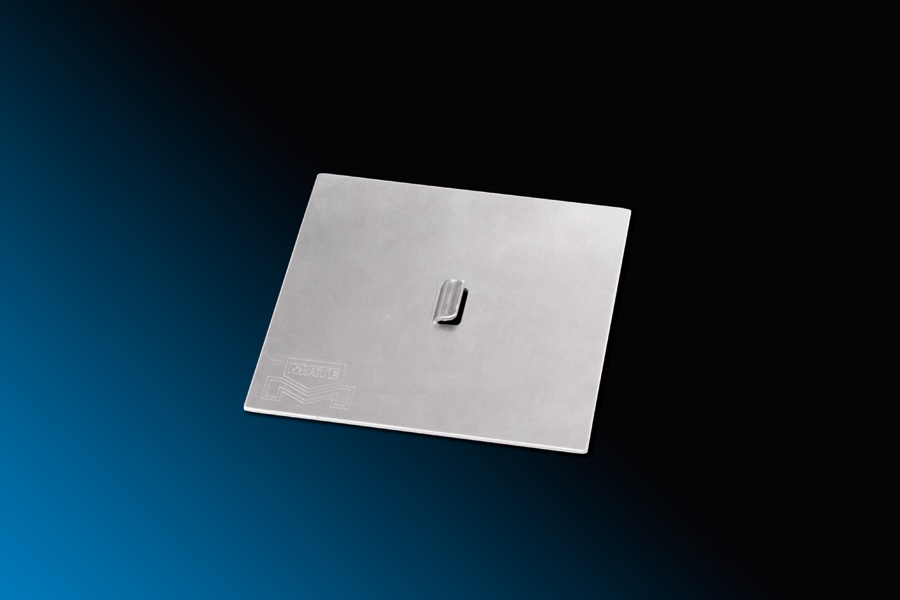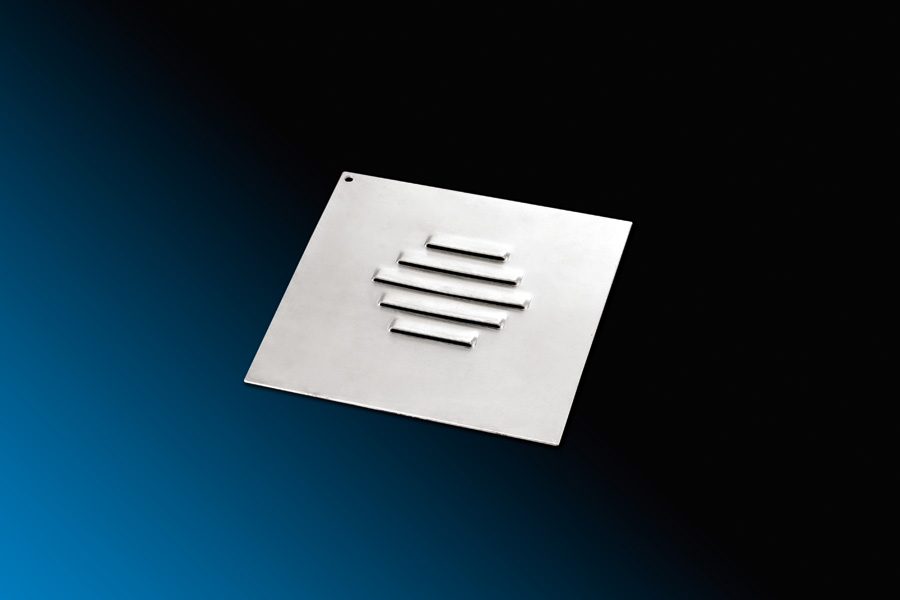 Send a request
We will send you our commercial offer
Specifications
| | |
| --- | --- |
| Maximal breaking pressure, kN | 300 |
| Thickness range (plain carbon steel), mm | 0,6-7 |
| Installed capacity, kW | 6 |
| Y-axis multi-tool travel, mm | 1050 |
| Y-axis single-tool travel, mm | 1000 |
| Positioning precision, mm | +/- 0,1 |
| Maximal number of cuts per minute with a distance of 1 mm | 250 |
| Maximal number of cuts per minute when marking, cuts/min | 550 |
| Dimensions, mm | 3990 x 3250 |
| Approximate weight, kg | 5300 |
| X axis, mm | 2250 |
| Maximal tool weight, kg | 150 |
| Average power consumption, kW | 4,5 |
Design features

Tooling
The universal tool mounting stations can operate a single tool or a multi-tool system of 4, 6, or 10 tools.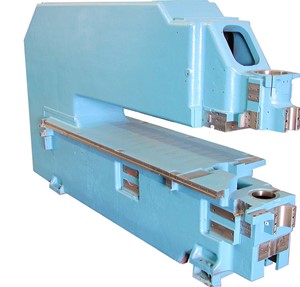 C-frame monoblock machine bed
The C-frame of the cast iron monoblock machine bed is made of Meehanite® (65 kg/mm2). That way, deflection and displacement is reduced significantly which ensures accurate punching. Compact dimensions and small weight of the machine help to save the floor space in the production area and ease the installation and transportation. The working area is open from 3 sides which makes it easier to load different sheet sizes and allows sheet rotation; and the replacement of the punching tool is much easier.
Send a request
We will send you our commercial offer