The system solutions for the accurate and full geometric analysis, monitoring and accuracy improvement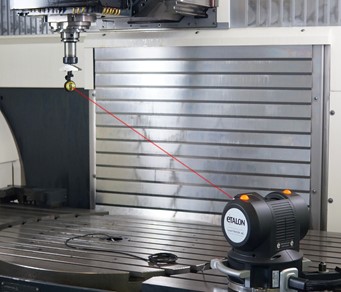 1
Inaccuracies entification and correction in the all working space
The product without models
The LaserTRACER-NG was developed for calibration, monitoring and accuracy enhancement of measuring machines and machine tools. It is a self-tracking laser interferometer that automatically tracks a reflector, and hence allows for the identification of geometrical deviations with highest precision....
Profile product
5
/5
Economical efficiency
5
/5
Level of software solutions
5
/5
Level of technical solutions
5
/5
Investment potential
read more
The product without models
The Absolute Multiline Technology is a pioneering solution to the precision measurement of lengths up to 20 m with a measurement uncertainty of 0.5 µm per meter, on up to 124 channels simultaneously. Unlike conventional interferometers, the laser beam of...
Profile product
5
/5
Economical efficiency
5
/5
Level of software solutions
5
/5
Level of technical solutions
5
/5
Investment potential
read more
The system solutions for the accurate and full geometric analysis, monitoring and accuracy improvement of machine tools, measuring machines, robots and structures