Infrared Probe

m&h IRP40.50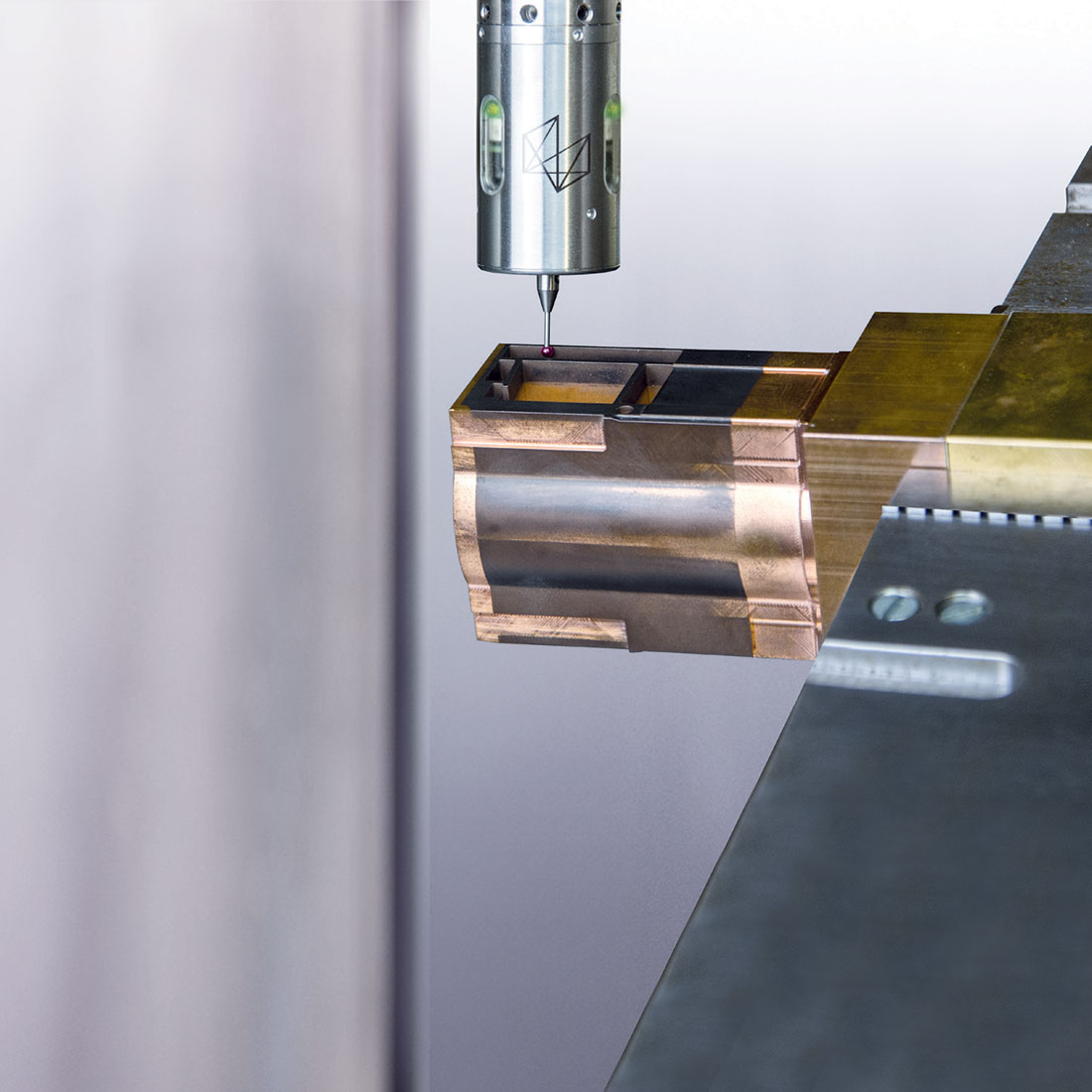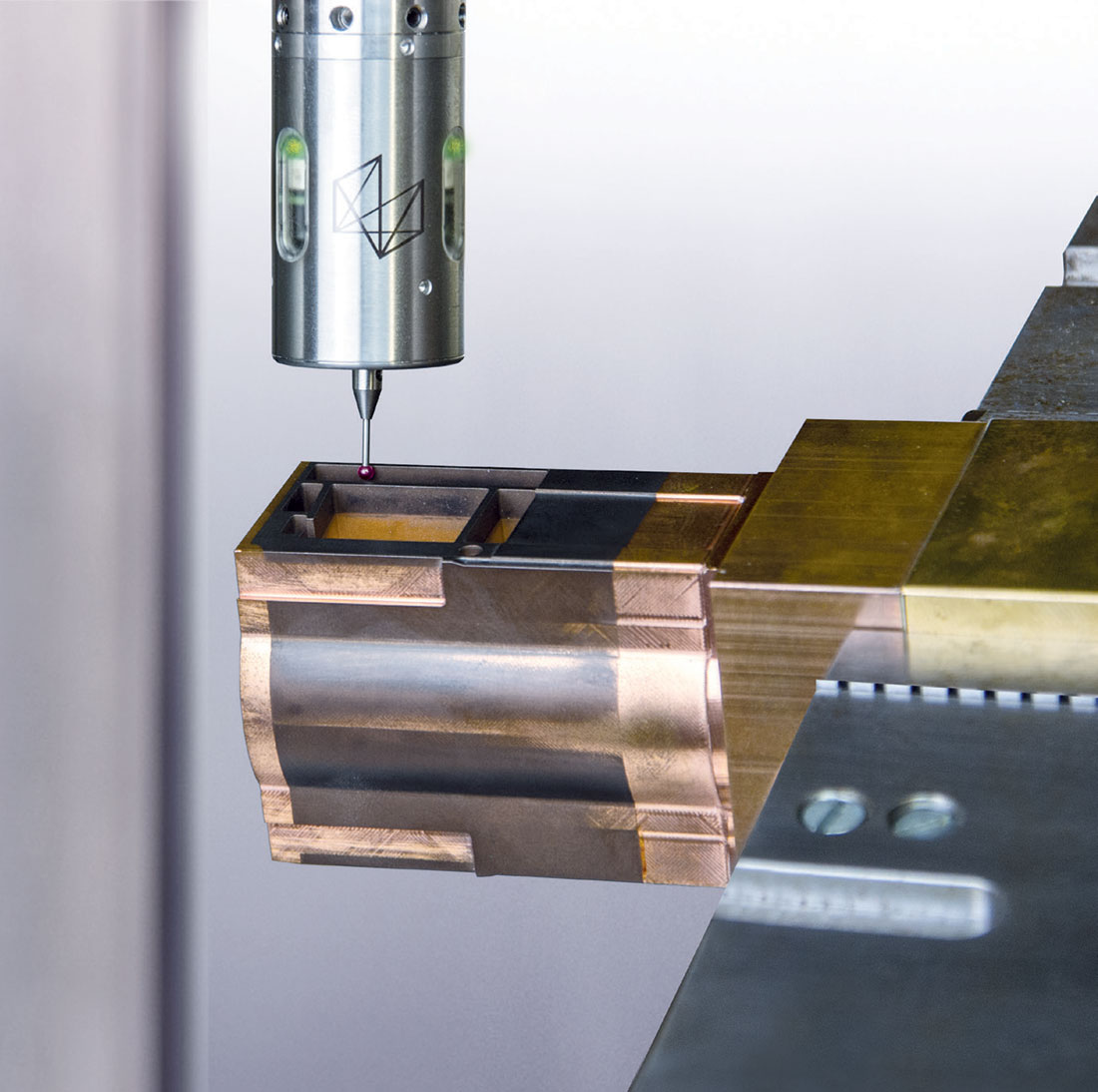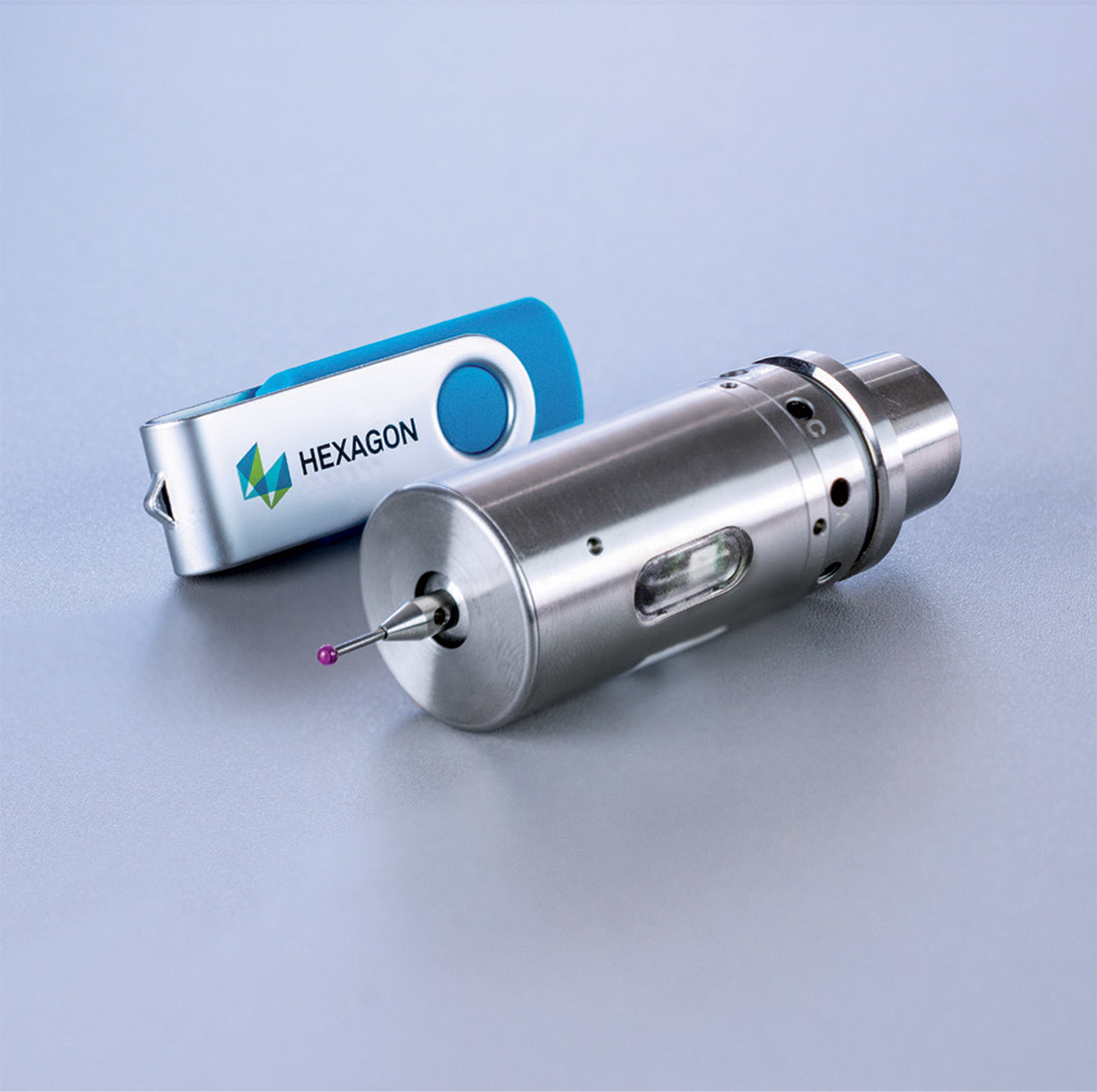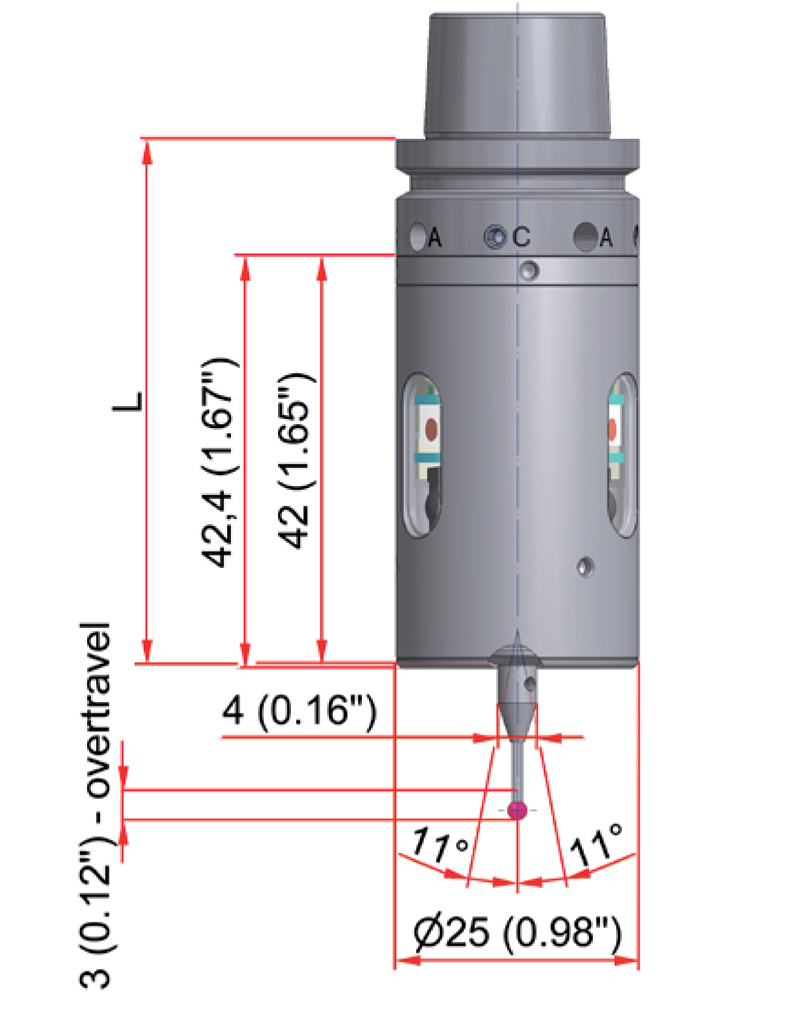 Product rating
5
/5
Economical efficiency
5
/5
Level of software solutions
5
/5
Level of technical solutions
5
/5
Investment potential
We will send you our commercial offer
Description
m&h IRP40.50 - the smallest infrared probe in the world

The ultrasmall infrared probe IRP40.50, with a diameter of only 25 millimeters and a length of 42.4 millimeters, can find a place in any small machining center and leaves sufficient space so that measurement is also possible on the Z axis without a danger of collision. The IRP40.50 is highly precise and is also suitable for small and delicate workpieces with a low probing force of 0.7 N (X/Y). It goes without saying that the m&h IRP40.50 also has the proven HDR infrared transmission.
Application:
Determination of workpiece zero point.
Determination of workpiece position.
Control measurement of workpiece dimensions.
Design features
Specifications
| Specifications | IRP40.50 |
| --- | --- |
| Unidirectional, μm | 1 (2 Σ) |
| Recommended probing, mm/min | Max. 2000 |
| Probing directions | ± X, ±Y, -Z |
| Max. stylus deflection, mm | X/Y ±11°; Z -3 |
| Trigger force with 16 mm stylus | X/Y = 0,7 Н, Z = 2 Н |
| Power supply | Battery 3 x 3 V, CR2032 |
| Battery Life Time | Up to 400h in continuous use |
| Weight without shank, g | 78 |
| Working temperature range, °C | 10 – 50 |
| Storage temperature range, °C | 5 – 70 |
| Material | Stainless Steel, polyamide |
| Sealing | IP68: EN60529 |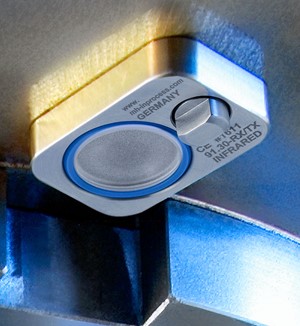 HDR – high data rate technology
Features:
Different from worldwide line frequencies of 50 Hz or 60 Hz.
Transmission frequency of 75 Hz.
Extremely high data rate of 9600 light pulses/sec.
Large transmit and receive angle with min. 120°- all around 360°.
Benefits:
No interference from ambient light.
Safest infrared transmission.
Ensures process-reliable automation.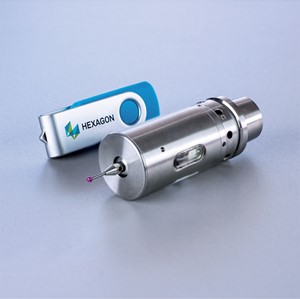 Extremely compact design
Diameter 25 mm / length without stylus and shank 42.4 mm the only infrared probe of this size on the market.
Highest precision with minimum dimensions.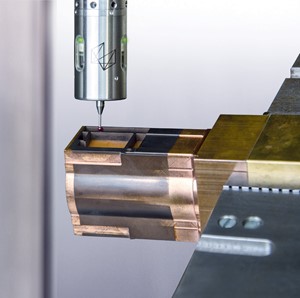 Energy efficient and economical

Features:
Easily replaceable batteries 3x CR2032 (3V) 690mAh.
Extremely long battery life with 400h.
Support environmental action through high battery life.
Benefits:
Long battery life without restrictions in terms of transmission technology and repeatability.
Low maintenance costs due to long battery life.
Easy battery exchange without tools.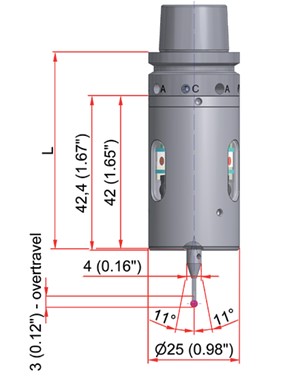 Robust and durable
Stainless steel housing.
Sealed from contamination to the IP68 standard.
Wear-free measuring elements.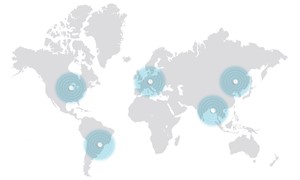 Used worldwide

Anywhere in the world our field engineers install probing systems and software solutions. Do you have questions about the products or do you need application assistance on your machine tool? We will advise and support you until your problem is solved. We offer trainings in order to give confidence to the machine tool operators. Our quick repair & exchange service for damaged probes avoids downtime. The Hexagon Metrology worldwide sales and service network offers qualified advice and local service, quickly and effectively.
Show more 3
Information available
in full version
Lineup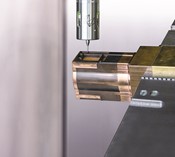 IRP40.50
78
Weight without shank, g
10 – 50
Working temperature range, °C
5 – 70
Storage temperature range, °C
Supplier

Technical innovation, products focused towards the production requirements of our customers and absolute user satisfaction – these are our principal goals for developing high-quality touch probe systems. The requirements of our customers form the focus of our activities in each and every process of our company. Highest quality, absolute flexibility and the know-how of our highly qualified staff members ensure that our customers achieve "precision at the workpiece", and thus decisive advantages against international competition. Based on this philosophy, since its foundation in 1991 our company has developed into one of the most technologically advanced companies for touch probing on machine tools worldwide.
Have any questions?
Ask the manager