Infrared Touch Probe IRP40.01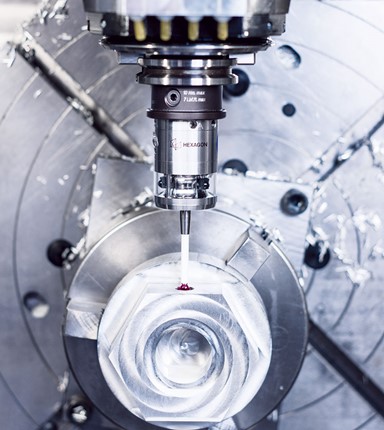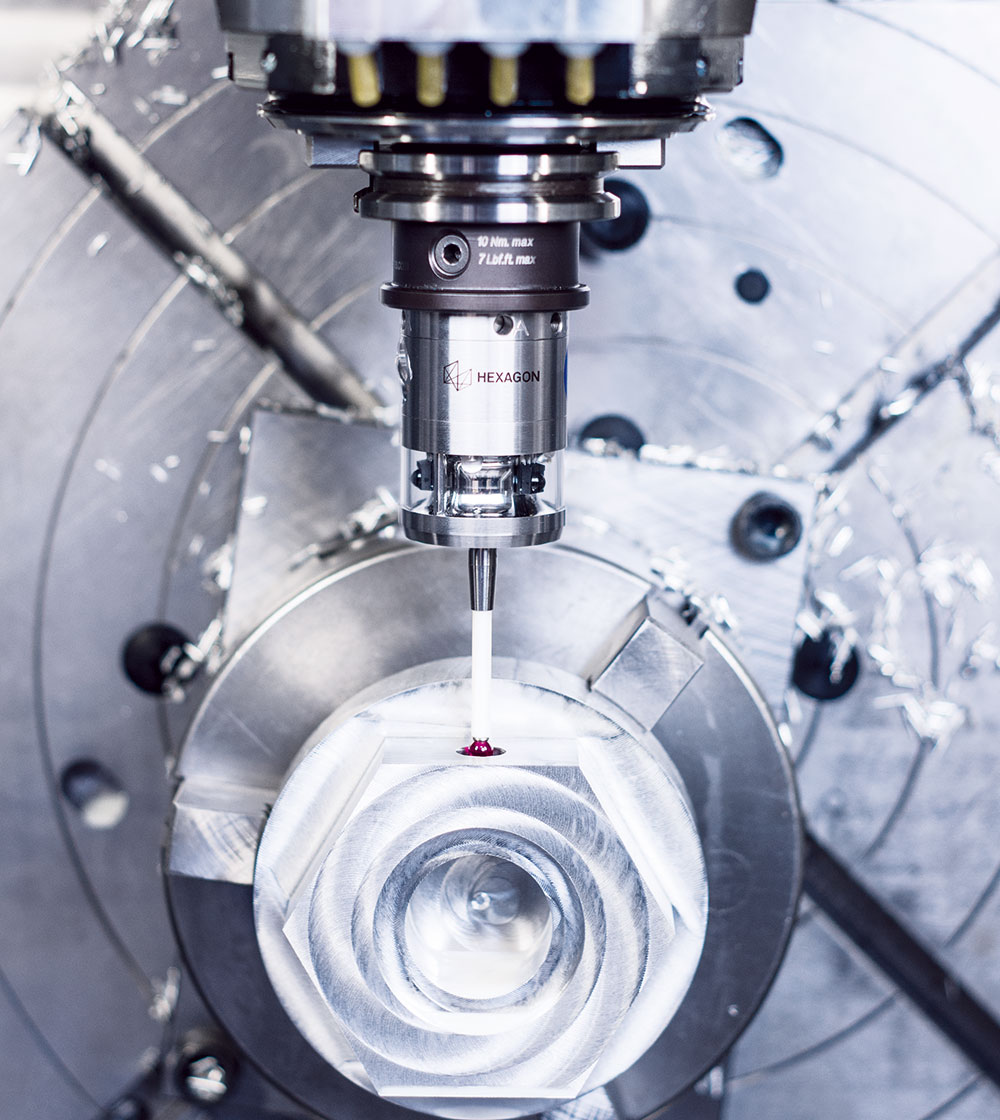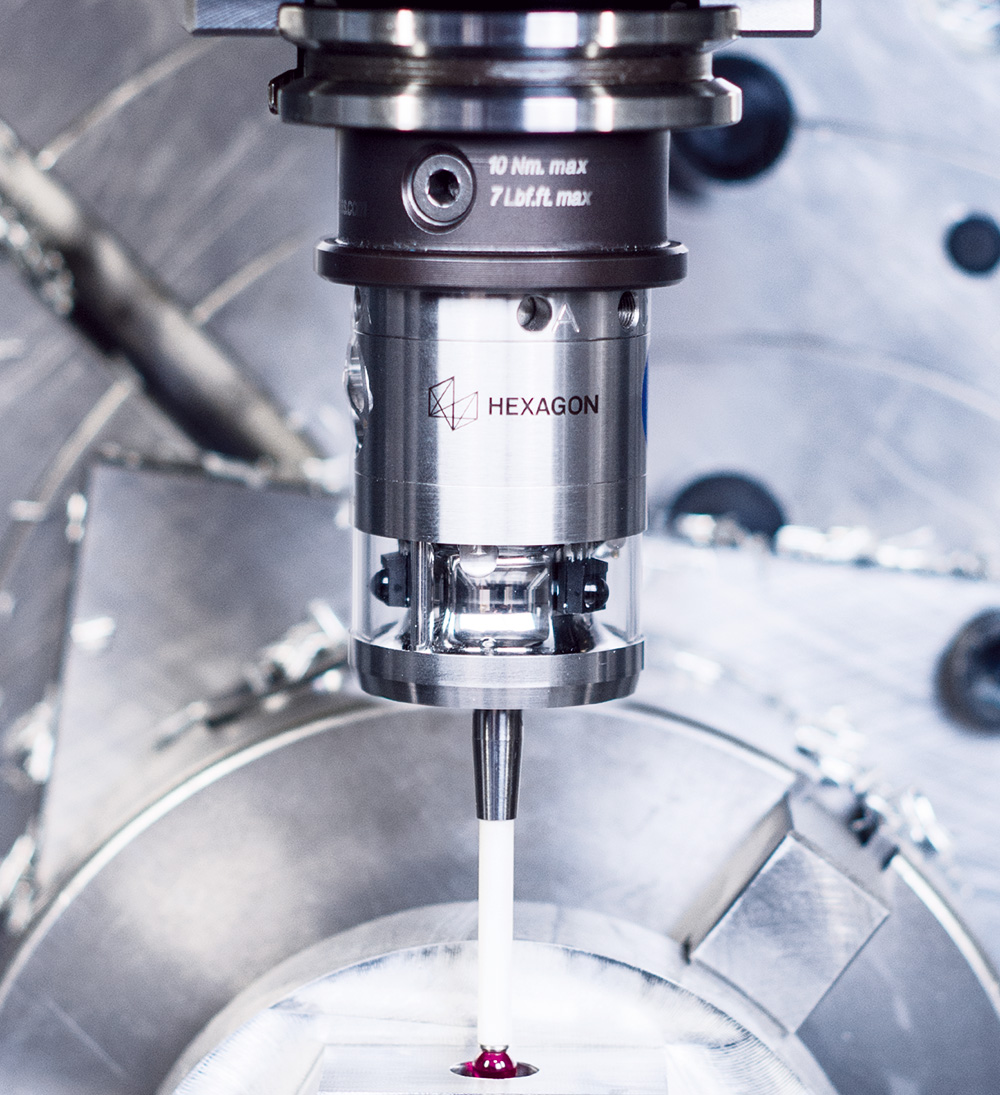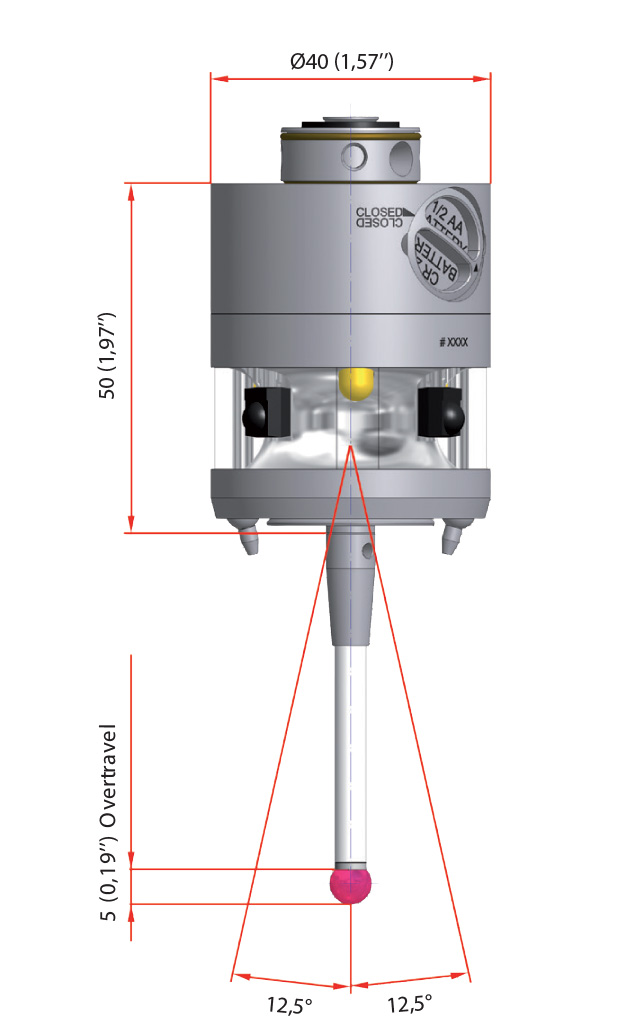 Send a request
We will send you our commercial offer
Specifications
| | |
| --- | --- |
| Unidirectional, μm | 2 Sigma 1 |
| Recommended probing, mm/min | 254 – 2000 |
| Probing directions | ±X, ±Y, -Z |
| Max. stylus deflection, mm | XY ±12,5°; Z -5 |
| Trigger force with 50mm stylus | XY = 1 N; Z = 7 N |
| Power supply | 1 x 3V Batterie Typ ½AA |
| Battery Life Time | Up to 440h in continuous use |
| Weight without shank, g | 390 g |
| Working temperature range, °C | 10 – 50 |
| Storage temperature range, °C | 5 – 70 |
| Material | Stainless steel |
| Signal transmission | High Data Rate |
| Transmission angle, ° | 120 – 360 |
Design features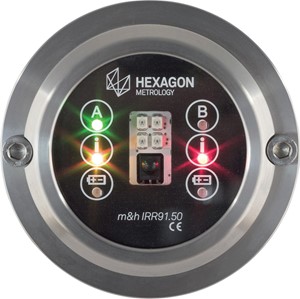 DR – high data rate technology
Features:
Different from worldwide line frequencies of 50 Hz or 60 Hz.
Transmission frequency of 75 Hz.
Extremely high data rate of 9600 light pulses/sec.
Large transmit and receive angle with min. 120°- all around 360°.
Benefits:
No interference from ambient light.
Safest infrared transmission.
Ensures process-reliable automation.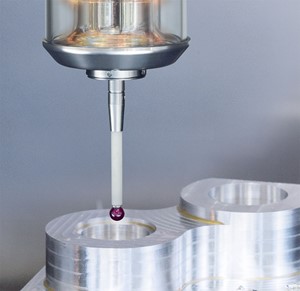 ITE-technologie – intellegent trigger evaluation
Features:
Evaluate trigger signals.
Filtering machine vibrations and shocks.
No increase of the trigger force required.
No loss of precision.
No measuring errors due to incorrect switching.
Shorter cycle times by fast pre-positioning.
Benefits:
Shorter cycle times without loss of process reliability.
Pre-position with High-Speed (up to 50,000 mm / min) due to ITE technology.
One Touch Strategy for fast and precise probing (up to 2,000 mm / min).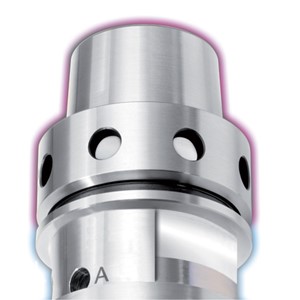 Patented thermo-lock® technology
Features:
Prevents heat transfer from the spindle to the probe.
Delivers consistent, precise measurement results even by large temperature differences.
HSK shanks with THERMO-LOCK® technology are available in various sizes.
Benefits:
Precise measurement results even by large temperature differences.
Eliminates uncontrolled expansion of the shank and probe body.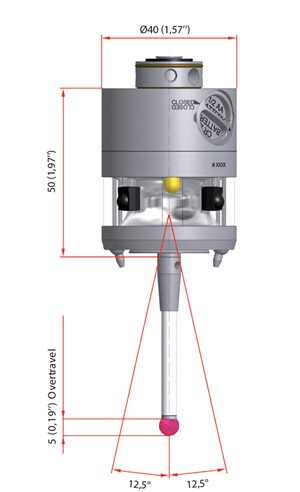 Compact construction
Extremely slim body requires only small amount of space.
Very short allowing freedom of movements in Z axis.
Minimum collision zone and very small turning circle in the turret of a lathe.
Use of small and special tool holders possible.
Performance and process reliability
Up to 440 hours of continuous use before battery change.
HDR (High Data Rate) transmission excludes interference of measuring from ambient light.
Large transmitting and receiving angles guarantee reliable transmission and enable a large working area.
Adjustable air-blow nozzles at touch probe and receiver ensure clean measuring and receiving areas.
Transmission power can be adjusted while mounted on the machine.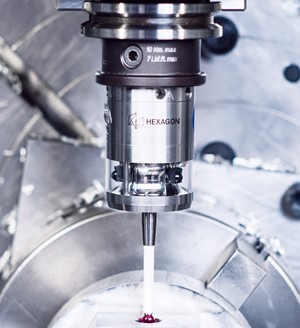 Sturdy and well protected
Probe housing made of stainless steel.
Water-proof probe sealing using IP68 standard.
Reliable protection of measuring mechanism by chip guard shield between probe lid and sealing membranes.
Resistent to falling chips and coolant.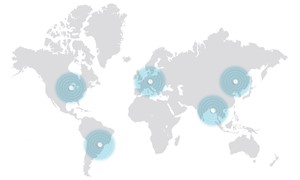 Used worldwide

Anywhere in the world our field engineers install probing systems and software solutions. Do you have questions about the products or do you need application assistance on your machine tool? We will advise and support you until your problem is solved. We offer trainings in order to give confidence to the machine tool operators. Our quick repair & exchange service for damaged probes avoids downtime. The Hexagon Metrology worldwide sales and service network offers qualified advice and local service, quickly and effectively.
Send a request
We will send you our commercial offer