Clients
More than 2000 companies in
Russia, CIS countries, and the Baltics are clients of
«Robur International»
Among them are such well-known companies as Arena Industrial, BDM-Agro, Baltkran, Atlant, Baltiyskiye Verfi, Rostselmash, SMK Construction Group, JSC Belagromash-service, BSV Company, Variant-999, Toreks, Dikom, IEK Metall-Plast, Kataysk Pump Plant company, Krasnozavodsk Chemical Plant company, Kurganstalmost, Lemax , Metizdeliya, Neftehimavtomat,
Beriev Aircraft Company, Obyedineniye Rodina, Paks-Metall, Parnasskiy Zavod Metallokonstruktsiy, Process, Rostovskiy Pressovo-raskroynyy Zavod, Elektroshchit-SAMARA, Svyazstroydetal, Sevkavelevatorspetsstroy, Tehmashstroy, Power Machines, Smolensk Aircraft Plant, Tayra, Tekhkranenergo, Trinity, Ferrum, Chelyabinsk Forge-and-Press Plant (CHKPZ), ChuvashTorgTehnika, Elinoks and many more.
Customer reviews
LLC STF MONTAZH
We thank the company Robur Engineering Center for supplying us with the hydraulic coordinate punch press, model BX 1000 / 30-1250 (EUROMAC - Italy), and the prompt technical support. The machine provides high accuracy and productivity of work. A distinctive feature is the low power consumption. We recommend the collaboration with JLLC Robur Engineering Center as this company has proved itself as a reliable partner and the supplier of high-tech equipment.
All reviews
Case studies

Main business activity: production, sale, and repair of gearboxes and gearmotors for general and specific purposes.
Goals:
1
Less labor input and shorter processing times.
2
Easier transition from one product to another.
3
Better product quality and elimination of waste.
4
Launching of foundry equipment manufacture.
5
Young aspiring professionals brought in to the staff.
Read more

Goals:
1
Business diversification and launching the production of metal door segment
2
Installment of high automation level to ensure constant quality and repeatability of production and keeping the process flexible at the same time
3
Increase of output capacity to 50 thousand doors per month with a development plan to boost the production up to 1000 metal door panels and 1000 door frames per shift
Read more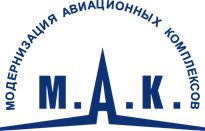 Client:
LLC Modernization Aviation Komplex
Goals:
1
Renovation of the production capacities of the enterprise
Read more