Clients
More than 2000 companies in
Russia, CIS countries, and the Baltics are clients of
«Robur International»
Among them are such well-known companies as Arena Industrial, BDM-Agro, Baltkran, Atlant, Baltiyskiye Verfi, Rostselmash, SMK Construction Group, JSC Belagromash-service, BSV Company, Variant-999, Toreks, Dikom, IEK Metall-Plast, Kataysk Pump Plant company, Krasnozavodsk Chemical Plant company, Kurganstalmost, Lemax , Metizdeliya, Neftehimavtomat,
Beriev Aircraft Company, Obyedineniye Rodina, Paks-Metall, Parnasskiy Zavod Metallokonstruktsiy, Process, Rostovskiy Pressovo-raskroynyy Zavod, Elektroshchit-SAMARA, Svyazstroydetal, Sevkavelevatorspetsstroy, Tehmashstroy, Power Machines, Smolensk Aircraft Plant, Tayra, Tekhkranenergo, Trinity, Ferrum, Chelyabinsk Forge-and-Press Plant (CHKPZ), ChuvashTorgTehnika, Elinoks and many more.
Customer reviews
LLC Profit
LLC "Profit" would like to thank for:
Prompt delivery of equipment, namely the turning machine center Fryer SL-8 with CNC,
Timely conducted commissioning with operator training on how to program with Siemens 840 SL console and operation of the machine,
Maintaining the business partnership for the period of time the unit is in service.
During operation, this equipment has proved itself as a high-performance and easy to use machine. Advantages of Fryer SL-8 are the wholesome cast metal slant bed that ensures high rigidity of the construction together with the broad sliding guides. All together, with the powerful 26 kW high-torque motor, it can significantly reduce the processing time and increase accuracy.
The comprehensive interactive programming system Siemens Touch 2100 allows making programs easily and quickly – all thanks to the interactive operation mode, touchscreen display, and competently translated Russian language interface. We express our confidence in longevity of the existing relationship and look forward to further mutually beneficial cooperation with Robur International.
All reviews
Case studies

Main business activity: production, sale, and repair of gearboxes and gearmotors for general and specific purposes.
Goals:
1
Less labor input and shorter processing times.
2
Easier transition from one product to another.
3
Better product quality and elimination of waste.
4
Launching of foundry equipment manufacture.
5
Young aspiring professionals brought in to the staff.
Read more

Goals:
1
Business diversification and launching the production of metal door segment
2
Installment of high automation level to ensure constant quality and repeatability of production and keeping the process flexible at the same time
3
Increase of output capacity to 50 thousand doors per month with a development plan to boost the production up to 1000 metal door panels and 1000 door frames per shift
Read more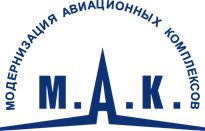 Client:
LLC Modernization Aviation Komplex
Goals:
1
Renovation of the production capacities of the enterprise
Read more