Clients
More than 2000 companies in
the Baltics, Russia and CIS countries are clients of
«Robur International»
Among them are such well-known companies as Arena Industrial, BDM-Agro, Baltkran, Atlant, Baltiyskiye Verfi, Rostselmash, SMK Construction Group, JSC Belagromash-service, BSV Company, Variant-999, Toreks, Dikom, IEK Metall-Plast, Kataysk Pump Plant company, Krasnozavodsk Chemical Plant company, Kurganstalmost, Lemax , Metizdeliya, Neftehimavtomat,
Beriev Aircraft Company, Obyedineniye Rodina, Paks-Metall, Parnasskiy Zavod Metallokonstruktsiy, Process, Rostovskiy Pressovo-raskroynyy Zavod, Elektroshchit-SAMARA, Svyazstroydetal, Sevkavelevatorspetsstroy, Tehmashstroy, Power Machines, Smolensk Aircraft Plant, Tayra, Tekhkranenergo, Trinity, Ferrum, Chelyabinsk Forge-and-Press Plant (CHKPZ), ChuvashTorgTehnika, Elinoks and many more.
Customer reviews
Tamirastroi ODO
We thank the JLLC Robur Engineering Center for their timely and qualitative delivery of following equipment units:
Tamirastroi ODO has long deserved credibility as a company that uses a wide range of high-tech equipment, which has allowed it producing goods that meet the European level standards. The acquisition of the abovementioned modern high-tech equipment from leading European manufacturers - this is undoubtedly another step to success.
Our company is expressing confidence in the further mutually beneficial and productive collaboration.
All reviews
Case studies

Main business activity: production, sale, and repair of gearboxes and gearmotors for general and specific purposes.
Goals:
1
Less labor input and shorter processing times.
2
Easier transition from one product to another.
3
Better product quality and elimination of waste.
4
Launching of foundry equipment manufacture.
5
Young aspiring professionals brought in to the staff.
Read more

Goals:
1
Business diversification and launching the production of metal door segment
2
Installment of high automation level to ensure constant quality and repeatability of production and keeping the process flexible at the same time
3
Increase of output capacity to 50 thousand doors per month with a development plan to boost the production up to 1000 metal door panels and 1000 door frames per shift
Read more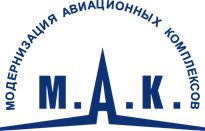 Client:
LLC Modernization Aviation Komplex
Goals:
1
Renovation of the production capacities of the enterprise
Read more